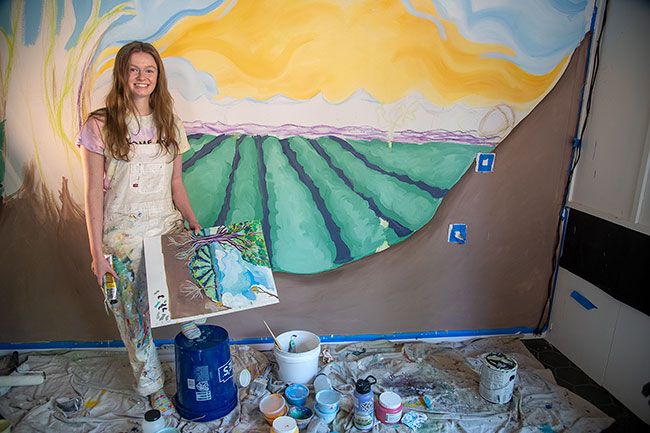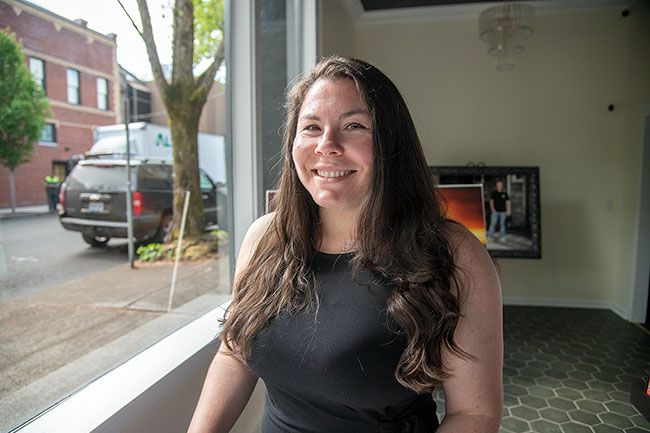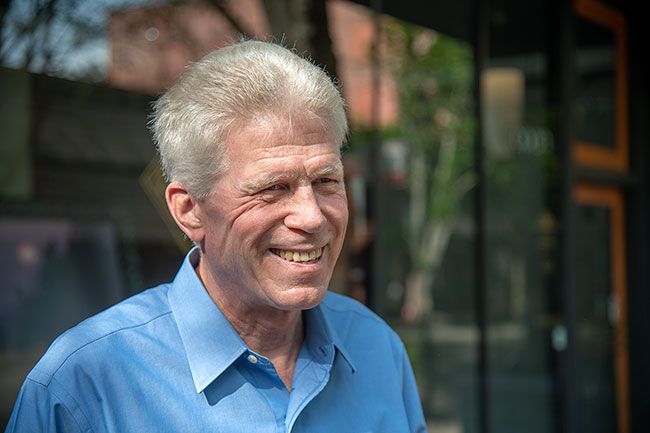 Wine bar will be learning lab for Linfield students
Linfield University students will learn about running a business and serving customers, and community members will have another location for sipping wine, when the new Acorn to Oak wine bar opens later this summer in downtown McMinnville.
The educational project will fill the space long occupied by RJ Studios, RJ Yuranek's photographer business and art gallery, at 546 N.E. Third St. RJ will continue to run his photo studio from an entrance on Ford Street, behind Acorn to Oak.
The space also was briefly occupied by Elena's, a wine bar, from mid-2021 to early 2022. RJ Studios had moved to the back, but returned to the front half of the building after Elena's closed.
Linfield, which offers wine-related majors and courses for students from all disciplines, saw the space as an opportunity to provide more real-world experience in the wine industry, according to Tim Matz, head of the Wine Studies Department.
The project is a new venture for the school. It added its first wine studies courses in 2016 to reflect both student interests and the huge local wine industry. In 2022, the Board of Trustees approved the wine bar/learning lab.
"We're taking baby steps," Matz said about the growing wine program. "The big thing is experiential learning."
The tagline for the wine bar project is "Acorn to Oak wine experience: Student learning lab where education meets taste."
Great taste, Matz said. Acorn to Oak will serve wines from about 20 Willamette Valley vintners who are also part of Linfield's Oak & Vine Society. The organization supports Linfield through wine tastings and other events.
Customers will be able to choose from multiple wines each day, Matz said. Or they could order a flight to compare wines — say, four or five Pinot Noirs from different wineries, but the same year, for instance.
In addition, the bar will serve charcuterie, cheese plates and other nibbles to go with the wines.
Stephanie Mitchell, who received her master's degree in business from Linfield this spring, is project manager for the educational wine bar.
"It's an incredibly valuable experience," said Mitchell, who will be an instructor in the Wine Studies department this fall. She also will manage the Wine & Spirits Educational Trust and write curriculum.
Throughout the wine bar project, sher said, she has been practicing skills she will be able to use in any career.
She's been learning about licensing, complying with regulations and working with everyone from property owners to purveyors. She's also been working with student interns who will help promote and run the tasting room, take care of the books, manage inventory, price products, organize art and music exhibits and take care of other aspects of the business.
This summer, for instance, James Litton is doing a marketing internship with Acorn to Oak. In addition, alumni are involved; 2012 graduate Brian Richardson is designing the website.
Student musical performances are planned at the wine bar, along with exhibits of students' paintings and photos. Student poetry will grace the menu.
And one wall of the wine bar will be covered with a mural by art major Allison Hmura, who won a competition to do the work.
Mitchell said she worked with Linfield's Wine Studies department event planner and other students to design the overall look of the venue, as well. She also helped a student committee design the logo for Acorn to Oak, which shows Linfield's venerable Old Oak.
The majestic tree was the school's symbol until it fell in 2008. Since then, students have observed a new tradition: receiving an acorn when they start as freshmen, then returning the nut at graduation to symbolize how they have grown and matured.
The new tradition inspired the name of the educational wine bar, Acorn to Oak, Matz said.
Matz said he would love to see Acorn to Oak have a "soft" opening in late July, around the time that Linfield hosts the annual International Pinot Noir Celebration. But it's more likely that the public won't see a full opening until late August, closer to the start of Linfield's fall semester.
The school is in the process of hiring a full-time professional manager for the wine bar. He or she will oversee paid student workers — all 21 or older. Matz and other professors will deliver the educational aspect of the wine bar.
In addition to Acorn to Oak, Matz said Linfield Wine Studies is beginning another new project, making wine that eventually will be served in the wine bar. Students will work with Chris and Melissa Thomas of Celestial Hill Vineyard to produce six to eight barrels a year.