Mary Jo Capps 1923 - 2023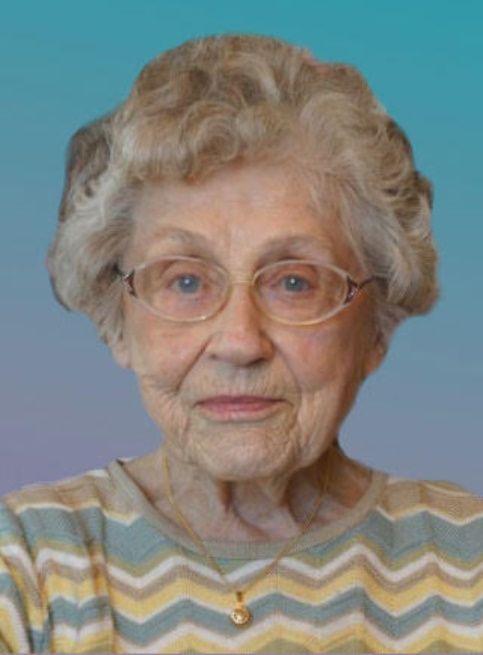 Mary Josephine (Mary Jo) Capps passed away April 14, 2023, in San Carlos, California. She was 100 years old. Born January 25, 1923, in Madison, Wisconsin, she was the daughter of George B. and Josephine Cox. She moved with her family in 1927 to Corvallis, Oregon, when her father took a manual arts teaching position at Oregon State Agricultural College. She graduated from Corvallis High School in 1940. She attended Oregon State College, majoring in Home Economics, graduating in 1946.

She was married to James H. Capps on June 6, 1944, D-Day, in a beautiful wedding planned in 48 hours with 150 guests when Jim suddenly came home on leave. They had been married for 50 years when he died on May 24, 1995.

She and Jim moved to Fort Wayne, Indiana, after he graduated from Oregon State College in 1947. While he worked for General Electric, the family lived in Fort Wayne, followed by Brecksville, Ohio, Niskayuna, New York, and Wilton, Connecticut. When Jim left GE to take a job at the U.S. Department of Energy, he and Mary Jo moved to Morgantown, West Virginia. In 1987, he retired and they moved "home" to Oregon, choosing to live in McMinnville.

Mary Jo was an awesome wife and mother who had many talents and hobbies and who was active in many organizations throughout her life. Once their children had all left home, she began working as a "Kelly Girl" in Connecticut. She was much in demand but loved being a "temp" since it afforded her the opportunity to take time off to travel with Jim for his work and pleasure. In Morgantown, she became an early user of computers, first a Radio Shack TRS-80 and then a Macintosh. She created a word processing business called "A Way With Words."

The organizations in which she was active included Alpha Xi Delta Sorority, P.E.O. and DAR. She served as Girl Scout leader for daughter Barbara's troop for years. She was a very active volunteer at the Schenectady New York Museum, including managing the gift shop for three years. She was active in a Newcomers Club in Morgantown and imported the idea to McMinnville, where she was instrumental in starting a club there. In McMinnville, she was also active in the Garden Club and at the Yamhill County Museum. She continued to hone her word processing skills to produce the membership/yearbooks for several organizations.

Throughout her life, Mary Jo was an avid woodworker. She often took community woodworking classes at the local high school so she would have access to tools she and Jim didn't have at home. Over the years, she made a few pieces of furniture, refinished and re-caned antique dining chairs, created clocks from fruit tree burls and made whatnot shelves to display items she picked up as she traveled the world.

Mary Jo loved to travel. She and Jim traveled to Europe and Alaska before he passed away. She then continued to travel on tours and was able to travel to every continent. She was especially enamored with Antarctica and the penguins.

Survivors include two sons, William Capps (Carol) of Irwin, Pennsylvania, and Stephen Capps (Marie D'Amico) of San Carlos, California; a daughter, Barbara Cormack of Beaverton, Oregon; five grandchildren, Jennifer Clarke (Art) of San Francisco, Christopher Cormack (Olga Senashova) of Portland, Oregon, Ashley Capps of Pittsburgh, Pennsylvania, Jim Capps of Pittsburgh, and Emma Capps of San Carlos; as well as two great-grandchildren. She was preceded in death by her husband, James Capps; and her brother, George Cox, Jr.

A casual and joyous Celebration of Life will be held at 2 p.m. Saturday, July 8, on the grounds of the Newell Pioneer Village on Champoeg Road near St. Paul, Oregon. In lieu of flowers, memorial gifts may be sent to the OSSDAR Newell Pioneer Village at 8089 Champoeg Rd. N.E., St. Paul, Oregon 97137. It is also possible to securely donate online using Paypal or a credit card at https://newellpioneervillage.com. The donate button is at the bottom of the home page. Either way, please add a message indicating that the donation is in honor of Mary Jo Capps for the upkeep of the Newell Pioneer Village.