Work improves downtown Carlton sidewalks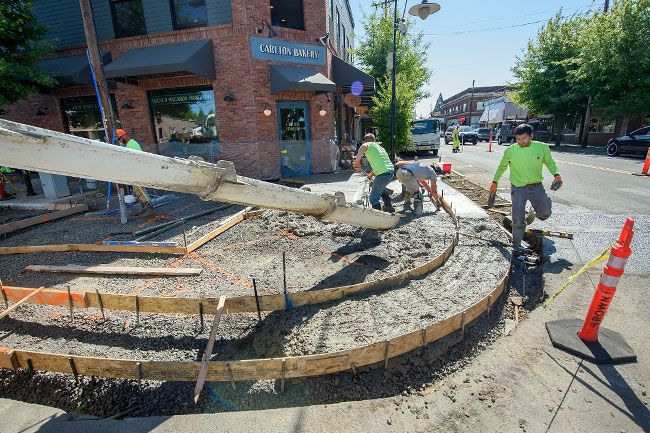 The Oregon Department of Transportation is improving sidewalks along Highway 47 in the downtown Carlton area this month.
The project will make the area safer for pedestrians and more accessible to people with disabilities, ODOT officials said when they first announced the project several years ago.
Sidewalk improvements along Highway 47, which flows through downtown Carlton, were announced by ODOT in 2016. Some parts of the project south of downtown were completed last summer.
Originally, ODOT also planned to completely rebuild the section of state highway in downtown Carlton. But after numerous community meetings and discussion with city officials, the state now plans to reroute Highway 47 a block north of downtown in order to remove trucks from the busy business district.
The new route will travel past several wineries and the popular soccer fields, however, before reconnecting with the current path of Highway 47 in the north part of town.
ODOT is still in the planning process for the rerouting project. No start date has been announced.