Dick Magers 1937 - 2023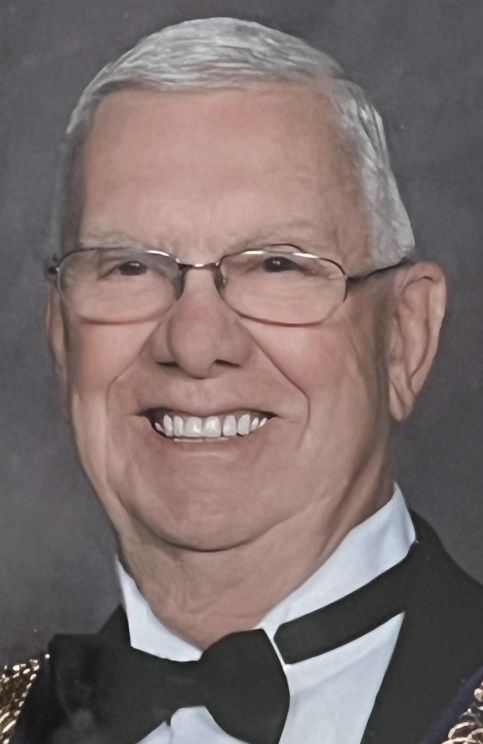 On May 28, 2023, Dick (Richard) T. Magers, passed away peacefully, with his beloved wife Charmaine by his side.

Born April 3, 1937, in San Francisco, California, he was the second son of George Francis Magers II and Margaret Naomi Hagerman. His father, a talented cartoonist, died when he was 18 months old; after his mother remarried, he was raised by Ralph Joseph Greek. Several years later, he and his older brother, George, welcomed their little brother, Robert Bruce Greek.

Dick attended Whittier High School before enlisting in the U.S. Air Force. He completed his training for Military Police and was then stationed for a short time in North Africa. He retired from the Oregon Air National Guard, having served for 27 years. He had a life-long love for airplanes and helicopters, and in the 1960s earned his private pilot's license. He enjoyed sitting in his backyard watching the McMinnville Air show each summer, surrounded by family and friends.

In 1966, Dick and his family moved from Southern California to McMinnville, Oregon. He worked for Evergreen Helicopters and then Oregon Mutual Insurance Company, before opening his own business, Dick Magers Insurance, on Third Street in McMinnville.

He was a long-time member of the McMinnville Fire Dept, retiring after 36 years as a volunteer firefighter and EMT. Most Saturdays, you could find him at the fire hall having several cups of coffee while visiting with friends.

He served over 50 years as a Mason with Union Lodge #3 in McMinnville, and as Master of the lodge multiple times. He was a member of the Shriners, and participated in many parades and often visited the Shriners Children's Hospital in Portland.

He was preceded in death by his parents and brothers. He is survived by his wife, Charmaine Magers; his son, Scott Magers; and his daughter, Teal Whalon (Larry). He was blessed with five grandchildren, Erin Yanez (Joe), Cuylar Whalon, Braxton Ramos and Brennan and Izzy Magers. He had one great-grandson, JJ Yanez. He is also survived by many nieces and nephews and loved visiting his family in The Philippines.

As a family, we would like to continue to support his service to the Shriners Children's Hospital. If you would like to give a memorial donation, please consider Shriners Children's Hospital at shrinerschildrens.org. There will be a service at the Masonic Cemetery for family and close friends; the date has yet to be determined.