Rita Lois Milton 1923 - 2023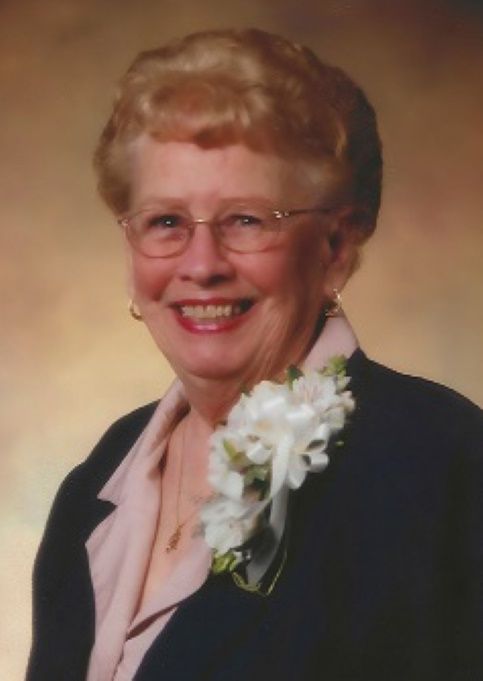 It was one hundred+ years ago that Rita Lois Milton (Turner) was born to Herbert and Anna Turner. She joined siblings, John, James, Anna May and Sara. All her siblings have preceded her in death.
Rita married Donald Hugo Milton on June 3, 1946, and enjoyed many exciting years until his death in 2000. They produced five children, Herb of Lake Billy Chinook, Mike (Teri) of McMinnville, Oregon, Pat of McMinnville, Paul of Vancouver, Washington, and Donita (Dick) of Cle Elum, Washington. Rita had 10 grandchildren; 10 great-grandchildren; and one great-great-grandchild. She also unofficially adopted her sister Anna May's family after she passed away in 1980. Most of the Milton family gatherings also included the Cinnamon family, with Rita running the show.
Rita and Don graduated in 1942 from McMinnville High School. While in high school, Rita and a couple girlfriends pooled their money to buy a record player. They rented the Chamber of Commerce Hall to put on dances (because at the time, the high school didn't allow dances). We were told this was the beginning of the McMinnville Teen Center. After graduation, Don joined the Army, and Rita became a Rosie the Riveter at Columbia Aircraft in Portland, Oregon.
Rita and Don lived life in extreme earnest, always ready for a trip or a party. They were always eager to greet a visitor, making them feel welcome in their home, and then the cards would come out. Rita continued the adventures after Don passed, including hot air ballooning, zip-lining, rafting and sledding, just to name a few. Her annual trip to her daughter's mountain cabin for snowmobiling and sledding was a highlight in her life. Another of her pastimes was writing poems. Every relative, children of relatives, relatives of relatives, Uber driver, (didn't matter), would receive a Christmas poem, birthday poem, Groundhogs Day poem, etc.
Rita was the glue that kept the family together. If there was a disagreement, she would tell the person to "just get over it; go give the other person a hug; life is too short!" One of her final wishes was, "keep the family together." She was a very fine role model.
To leave online condolences, please visit www.macyandson.com