Roger Paul Lintault 1938 - 2023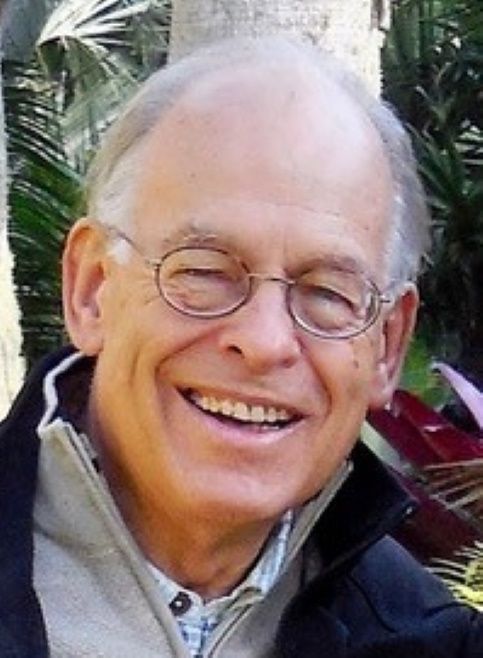 Roger Paul Lintault loved the painterly green hills of the Willamette Valley so much that he designed his McMinnville home and garden to echo this dreamy landscape. While his presence is still felt in the land he artfully cultivated, he sadly left this special place when he died May 7, 2023, at the age of 84.
Roger experienced life in various parts of the United States and beyond. He was born June 13, 1938, in New York City to Paul and Jeannette Lintault, who had emigrated from Quebec and Manitoba, Canada. Roger grew up in Great Neck, New York, later attending the State University of New York at New Paltz, receiving a B.S. in Art, followed by an M.F.A. in Sculpture and Ceramics at Southern Illinois University, Carbondale.

From 1963 to 1965, Roger served in the Peace Corps in Quinua and Ayacucho, Peru, where he worked with local potters to solve firing and kiln problems. He then became a professor in the art departments at the University of Hawaii at Manoa, and California State University, Long Beach, before remaining at California State University, San Bernardino from 1969 to 2000. There he initiated the ceramics and sculpture areas, established the foundry, helped develop the university's art gallery, and twice served as Chair of the Department. But, above all, teaching really was his love. Roger was famous for requiring his design students to create a package that would protect an egg when dropped from 20 feet. Outside of instructing a wide range of university art courses, Roger created artwork that has been exhibited in the Los Angeles County Museum of Art, New York Museum of Contemporary Crafts, and the Honolulu Academy of Arts, to name a few.

His most personal exploration as an artist began in the 1980s here in Oregon, where he created a unique residence and garden. This was his passion. He was a member of the American Rhododendron Society, the Oregon Camellia Society, and the Hardy Plant Society of Oregon. Roger loved to travel, especially to Japan, whose culture influenced his landscape and design ideas.
He is survived by his wife, Kathy; his daughter, Thea-Martine Gauthier; his sons, Marcus Lintault and Paul Lintault; his stepdaughter, Sarah (Simon) Reisert; his brothers, Pierre (Adrienne) Lintault and Robert (Sharon) Lintault; and grandsons, Nathan Lintault, Gavin Reisert, and Asher Reisert. Memorial donations may be made to YCAP, http://yamhillcap.org/, or to the Rhododendron Species Botanical Garden, https://rhodygarden.org/.
To leave condolences, please visit www.macyandson.com.