Douglas Kay Munger 1943 - 2023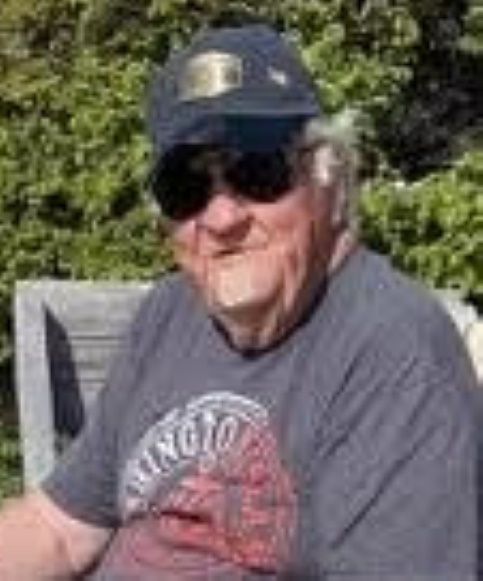 Douglas Kay Munger, known to his friends and family as "Butch," passed away peacefully May 3, 2023, at the age of 79. He was born June 21, 1943, to Thora May Bowman and Douglas Munger in Pocatello, Idaho, where he spent his childhood. Butch was raised by his mother, Thora Sainsbury, and his stepfather, Lawrence Sainsbury.
Butch attended Pocatello High School. While in school, he won a national art contest and was awarded an art scholarship; many did not know he had an artistic side to him.
At the age of 17, he decided to enlist in the Navy, where he served his country in Vietnam. After boot camp, he was sent to the Naval Amphibious School and was trained to pilot a PBR (Patrol Boat, Riverine) that patrolled the Mekong Delta River in Vietnam; they were referred to as "River Rats." Butch was very proud of his military service and always made a point to talk to other military veterans whenever he would encounter one.
After being honorably discharged from the Navy, Butch spent his working career in the steel industry as a Painter; he was the epitome of a hard-working blue collar man with a fierce work ethic, and that work ethic was passed on to his children.
The things he loved doing the most were spending time with his family and friends, playing softball, fishing, where he would usually take first-place in friendly fishing contests, and camping. In his younger days, he was heavily involved with the USSSA Softball League and tournaments, both as a player and in league management. And was always heavily involved with his kids' and grandkids' sports activities, especially when it came to baseball and softball.
He was a people person through and through and had the gift of gab like no other; he was always interested in talking to strangers and hearing their stories.
He was also blessed with many grandchildren and great-grandchildren, who brought him much joy and happiness.
Butch is survived by his wife of 47 years, Theresa Munger; his four children, Natina, Troy, Heath, and Darsey; his grandchildren, BriAnna, Lynsey, Terra, Madison, and Kaylee; and his great-grandchildren, Kai, Zander, Summit, and Calvin.
His memory will forever live on in the hearts and minds of his friends and loved ones, and he will be sorely missed and fondly remembered by all who knew him. To leave online condolences, please visit www.macyandson.com