McMinnville School Board: Hyder, Anderson seek Position 6 seat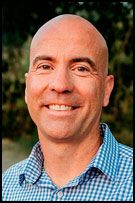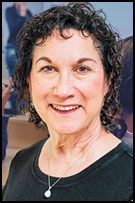 Editor's note: Articles are based on responses to questions from the News-Register to each of the candidates. Some responses were edited for length.
---
Lu Ann Anderson and Dr. Todd Hyder are running for Position 6 on the McMinnville School Board.
Dr. Paul Haddeland, a physician, currently holds the seat. He chose not to run again.
Anderson is a semi-retired educator and administrator who worked for the McMinnville School District from 2010 to 2012 and from 2019 to 2021. She also is a consultant with her own business, Lu Ann Anderson Consulting, and has been a research assistant at Portland State University since 2021.
She has worked for the Willamette Education Service District, 2004 to 2010; George Fox University, 2008 to 2011; the Oregon Department of Education from 2002 to 2004; and Salem-Keizer School District from 1997 to 2002.
Anderson received her high school diploma from Our Lady of Good Counsel and received a bachelor's degree in early childhood education from SUNY/Empire State College. She went on to earn a master's degree in special education from Portland State University and an administrative license from Lewis & Clark College.
She served on the Yamhill Carlton School Board from 1996 to 2003, prior to moving to McMinnville. She was appointed by the governor to serve on the Oregon State Rehabilitation Council from 2003 to 2007. She served on the Yamhill County System of Care for four years.
She has been a member of the Yamhill County Family Well Being Council since 2019 and the MV Advancements board since 2015.
Hyder practices dentistry at Hyder Family Dentistry, which he owns.
He attended McMinnville schools and graduated from McMinnville High School. He earned a bachelor's degree in political science from Villanova University and his doctorate from the Temple University School of Dentistry.
He has children in McMinnville schools.
Lu Ann Anderson
As a board member, Anderson said she would be responsible for ensuring that the governance of the district is fiscally sound, provides high-quality curriculum and instruction, and gives students a well-rounded education experience that includes extracurricular/sports activities.
"Strong, successful and positive schools build strong, successful, and positive communities, and strong healthy communities build high quality schools," Anderson said. "So in many ways my role as school board member will be to represent and build a bridge between students, staff and the greater McMinnville community."
She said her 35 years of experience in education will help her understand the needs of students and staff, and identify pathways to addressing those needs. She is a strong advocate for community involvement, she said, and she will listen to all views with an open mind.
In the next four years, she expects the board to deal with issues such as staff and student safety, fiscal challenges due to reductions in federal funds, parents seeking a greater voice in their child/children's education, maintenance of buildings and property, and the food insecurity that many students experience.
Anderson said public education needs to instruct students on being responsible citizens, provide a robust curriculum and instruction program so students are prepared for life/education/career post high school, and provide an education that is comprehensive, accessible and available to all.
"Our students and their families have an absolute right to dependability and predictability from the district," she said. "It's absolutely necessary to increase parent and community engagement in the curriculum adoption process so that they have a clear understanding of what is required of districts, to ask questions about what this looks like in the classroom and to help increase understanding of what is required and possible."
The district sends out plenty of information to parents, Anderson said, but she would like to see more communication with the wider community.
The district should spread the word about McMinnville's excellent schools, "something our community should know and celebrate." McMinnville students outperform those in other districts and regularly exceed state standards, she noted. The district has robust extracurricular and sports activities, and is fiscally responsible, as well, she said.
"Our schools and the community's ongoing support is what has made us the strong district we are," she said.
Anderson said the district's facilities are enough for now, but may not be adequate as enrollment grows. She called for looking at the data for each building and seeing where adjustments can be made. She also called for a thorough review of sports facilities to make sure they are adequate.
"If we, as a district, believe that outdoor play and exercise is an important part of the overall school day," she said, "then we should look at how to partner with PTAs to make sure there are similar facilities at all schools."
Anderson was complimentary about the district's staff members "for the hard work they do every day to ensure a safe, accessible and robust school day," Anderson said. "I know how hard they pivoted during the ever changing rules during COVID and they did it with flexibility and grace."
She said she wants to make sure McMinnville schools recruit and retain the best teachers and administrators, have better-than-adequate facilities for schools, playgrounds and sports, and have strong accountability and communication around fiscal responsibility.
Todd Hyder
Hyder said the duties of a school board member are to work together as a board and listen to students, employees and community, and to help the superintendent establish policies for the district that best allow each student to achieve success. The board also oversees the budget, along with the superintendent, and makes sure tax dollars are being spent wisely.
He said he would represent students, district employees and our community "because I feel they are all connected."
He is open-minded and willing to listen to others, he said, and he respects other people's opinions whether or not he agrees with them.
Mental health will be among issues the board will be dealing with in the next four years; it's "a big concern on all levels from students to staff members," he said.
Public education must provide an environment where kids are able to achieve success, Hyder said. "No child should 'slip between the cracks," he said, noting that public education also should help children to gain social skills and life skills.
Hyder said he thinks communication between the district and community is good, but it could be better. He appreciates the weekly bulletin and other notices for parents; maybe those should go to the whole community, he suggested, or perhaps community open houses should be held throughout the school year.
Community members need to hear that teachers are feeling "burned out," he said, and they need to hear how kids are struggling mentally and academically after the pandemic and distance learning.
"Making us aware of what is successfully working, as well as issues students and employees are facing, can only help us to understand and better support our schools," he said.
Hyder called for taking a look at facilities, particularly at McMinnville High School, to make sure there is enough room and that the school has enough teachers to support a good learning environment and low class sizes.
In addition, maintenance needs to be constantly addressed, he said. So do athletic facilities.
"As a parent of student athletes, I am disappointed in our facilities," he said. "We are a community of roughly 35,000 people and do not have year-round facilities for athletes at all levels and all sports. We are the only 6A high school with one regulation baseball field for our high school and junior baseball programs."
He said everyone in the community could benefit from improved athletic facilities. To fund such improvements, he suggested renewing a bond measure when the next one sunsets, or partnering with the city to increase the number of open space turf fields and indoor activity spaces. "Just ideas to help get the conversation started," he noted.
Overall, Hyder said, McMinnville School District is doing a great job with the resources it has. "Superintendent Debbie Brockett is great about listening to parents and doing what is best for our kids," he said.
He continued, "I believe that as the board develops the long-term strategic plan, we need to continue to look at what will best help our children and our community remain successful."