Randy Stapilus: Records goal is transparency, but complexity can be daunting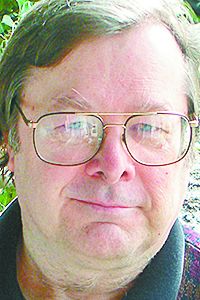 If you want people to recycle, you make it as easy as possible. The same should be true for Oregon's open records law, but it isn't.
The aim, of course, is easier access to public records. However, it seems that accessing public documents in Oregon gets more complicated all the time.
The state Department of Justice outlines the purpose of state's open records laws clearly, saying it serves to "promote democracy and transparency," on the grounds that "Oregonians have a right to know how their government works and spends money."
Changes in state law have brought some improvements in recent years. In 2019, for example, penalties were set in statute for state agencies that drag their feet or fail to respond to requests.
However, changes in rules governing excessive fee charges have been harder to come by, at least so far.
A major step came when the Legislature created the Office of the Public Records Advocate. Staffed by two attorneys, it is charged, among other things, with providing help with public records requests.
The office has had issues, though.
Legislative testimony this year noted that the first public records advocate "resigned in part due to perceived political interference in the operations of the office." It wasn't until 2021 that the office was given a measure of true independence.
This year, Senate Bill 510 proposes to establish a proper budgeting process for the office. It would direct the office to "estimate biennial costs to carry out duties of advocate and to allocate and assess cost among public bodies of state government," saying that "represents the vital last step to establish the office as independent state agency."
The Senate gave it unanimous approval earlier this week and sent it on to the House. But the fact that Oregon needs a public records advocate office — and it does — is one indicator that the state's public records law isn't working as smoothly as it should.
There are a number of other public records measures also under consideration this year. About 30 propose changes to state records laws.
Some of them would help record seekers. Senate Bill 160 would cut records fees by 40% if the request is in the public interest, for example. Another — Senate Bill 417 — would clarify which elements can be built into search and copying fees.
As public records go increasingly digital, House Bill 2136 might prove to be one of the most helpful.
It would restrict a public body from imposing a fee for a record in electronic form provided the requester agrees to accept the documents in electronic form and the agency doesn't have to dig into its archives. The fee exclusion also would not apply if staff had to retrieve the record and prepare it for disclosure, presumably when redactions are required for privacy.
There are also at least three pieces of legislation that would call for studies of public records by the secretary of state and the Public Records Advisory Council.
Many of the other proposals, however, would impose new limitations on what records could be released. Some of these involve personal information for such groups as state employees or retirees and people who use various services.
Some involve services that don't yet exist, such as the Oregon Health Authority's prospective pregnancy resources hotline. One of the bills would make the names of callers exempt from disclosure.
That's unlikely to prove controversial. However, House Bill 3073, involving information about candidates for public office, could cause closer examination.
All of that is only part of what's involved in just this year's law changes on the public records front. The overall records picture, changing with new legislation every year, makes for an ever more complex legal mosaic few citizens can easily track.
As the Legislature considers authorizing new studies on public records, the subject of simplifying the law on access to them would be a logical subject of discussion.