Norman A Phillips II 1942 - 2023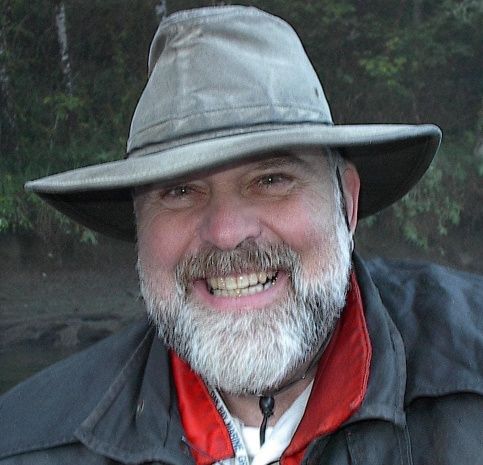 It is with deep sadness and much love that the family of Norman A Phillips II, 80, announces his passing on March 24, 2023.

The son of Don and Charlotte Jarrett, Norman was born May 20, 1942, and raised in Portland, Oregon, along with his two siblings, Henry (Frank) and Charlotte.

At the young age of eight, and unbeknown to him, Norman met his future wife, Marilyn, who was only five at the time. These childhood friends eventually became high school sweethearts, were married in 1966, and raised three children, Mark, Sally and Michael.

Norman graduated from Grant High School and attended Portland State University. He spent three years at Willamette University, where he graduated in 1968 with his law degree. He then continued his education at New York University to receive his master's in Tax Law.

Norman began his law career in Portland before he and Marilyn moved their family to McMinnville, Oregon, in 1976. He spent a brief time as a partner with the firm Marsh, Marsh, Haugeberg, Rueter and Phillips, P.C. in McMinnville before returning to Portland and opening his own practice. He spent the next 23 years practicing law, specializing in Tax and Estate Planning, before retiring in 2002.

Norman had a strong work ethic from a very young age. He had several paper routes during his wonder years and could often be found at his grandfather's furniture store after school, where he kept it clean from top to bottom.

Always up for an adventure and some mischief, Norman and his brother purchased a rowboat in grade school which gave them freedom to float and access the islands on the Columbia River for some overnight camping and boyish fun. The two of them, along with future brother-in-law, Earl, raised pigeons from eggs and trained them to be carriers. This hobby rewarded them with many ribbons at the County Fair.

An avid fisherman, Norman enjoyed sharing this passion with his family and good buddies. At a young age, Norman and his siblings would often ride their bikes up the road to a nearby meat packing plant. In the back they would cast their lines and reel in as many carp they could retrieve from the slough. Their grandfather owned an island in Washington where they also did a lot of fishing and shared a love for duck hunting, as well. Norman was "the apple of his grandfather's eye," and was lovingly nicknamed Butch by him.

After starting his own family, Norman continued to share his love of the water in Rockaway where he and his father-in-law, Charles, built a family home with the beach and Pacific Ocean in their backyard. Weekends and summer days there were filled with fond memories shared with family and friends fishing and crabbing on the boat, combing the beach for seashells and playing in the sand.

Norman also loved taking his family to Central Oregon for two weeks every summer, where they spent some of the greatest days at Twin Lakes Resort with the entire Phillips crew, extended family and some "chosen" family as well. So much fishing, playing on the water, walks around the lake and lazy days in the sun: this tradition began when Norman was a young child and carried on for many decades.

Langara Island in BC Canada also became a favorite destination for Norman, his son Mark, and dear friends who would join in on the fun. Long days on the boat, great food and company, and battling the local sea lions for their dinner in the ocean made this a perfect destination for Norman.

Whether it was a dad-and-daughter trip to Lake Michigan or a marlin trip off the shores of Hawaii, where there was water, Norman would find a spot to cast his line.

When Norman wasn't fishing, he could be found with a book in his hand or shuffling a deck of cards. Although he commuted to Portland every work day, he would make the drive again on Sundays to spend the morning with his mother and siblings playing a few friendly rounds of pinochle. Later years he could be found sitting at the card table at the casino or Senior Center in Mac, swapping stories and playing poker and pinochle with the gang.

Norman enjoyed gardening and took great pride in his yard. A Koi pond in his backyard kept him busy and entertained, and he and his son Michael shared a great bond through their love of plants.

Norman had a laugh that would light up a room. Always eager to share a good joke or be on the receiving end, his sense of humor was silly and fun. He had a twinkle in his eyes when something excited him, and his eyebrows would dance in unison with his smile. Always one to encourage and offer supporting words, he loved his family and friends fiercely and honored them through all his actions. Holding Marilyn's hand wherever they went together was a tribute to his adoration and care for her and the life they created. They share a lifetime of memories, and their story will live forever in our hearts.

Norman was preceded in death by his first grandson, Grady Phillips; his mother, Charlotte Jarrett, and father, Don Jarrett.

He will be lovingly remembered by his wife, Marilyn Phillips; his children, Mark Phillips (Debbie), Sally Martin (Matt), and Michael Phillips (Tiffany); brother, Frank Phillips (Janet); sister, Charlotte Phillips; and seven grandchildren, Luke, Jett, Boone, Colynn, Harrison, Evyn and Alexander.

He is survived by all of the lucky fish that never met the wrath of his pole. Tight lines and high tides to our devoted and loving Husband, Father, Brother, Papa, Uncle and friend.