Richard M. Johnson 1920 - 2023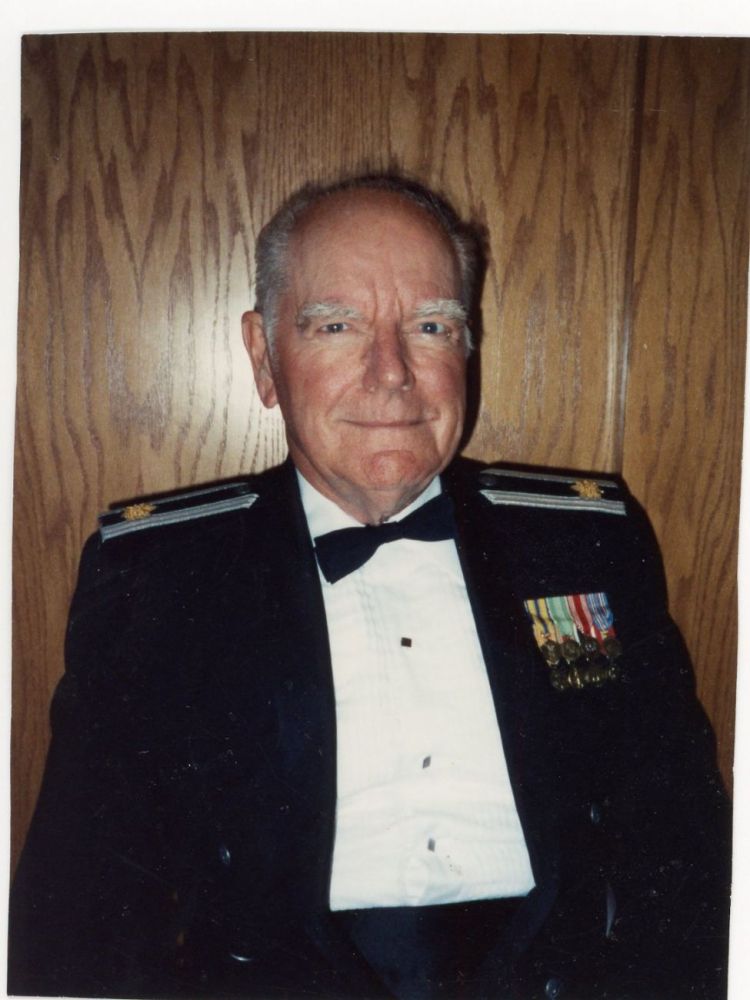 Richard M. "Dick" Johnson died peacefully in his home on April 5, 2023, at the age of 103.
Dick was born January 10, 1920, in Portland, Maine, the son of Guy W. Johnson and Mary I. (Christian) Johnson. He lived in Maine until World War II. Dick entered military service in the Army Air Corps in December of 1941 and served for 20 years in many parts of the world, retiring from the Air Force in 1961 at the rank of Major. His early service career included assignments in geodetic control, military intelligence, and counter-intelligence. Later, he graduated from the Air Force Institute of Technology with a degree in industrial engineering, following which he was assigned to research and development procurement for the Air Force at Wright Air Development Center. He served there as the Chief of Contract Development until his final assignment to the Office of the Air Force Inspector General, from which he retired in December of 1961.
Following military retirement, Dick was employed in the aerospace industry for 16 years, by North American Aviation Corp. and Rockwell International Inc., primarily in sub-contract management and staff engineering positions on both the Apollo Space Program and the F-111 Aircraft Program, and other programs as well. After a subsequent seven-year period on the Oregon State University executive staff, he retired to McMinnville, Oregon, where he resided for 23 years, before moving to Wilsonville, Oregon, where he resided until his death.
Dick was preceded in death by his wife, Fern, to whom he was married for 46 years. He is survived by their son, Michael, daughter-in-law, Marci, and three grandchildren who live in Sheridan, Oregon; and by step-daughter, Sandra, who lives in Larkspur, California.
Dick was an active bowler, participated in many tournaments, and won awards in state, national and world competitions. Dick also enjoyed golf and served on the Board of Directors at Michelbook Country Club.
There will be no public memorial service. Interment will be in the family burial plot in Gray Village Cemetery, Gray, Maine. To leave online condolences, please visit www.macyandson.com.