Jenette Marie Elerath 1958 - 2023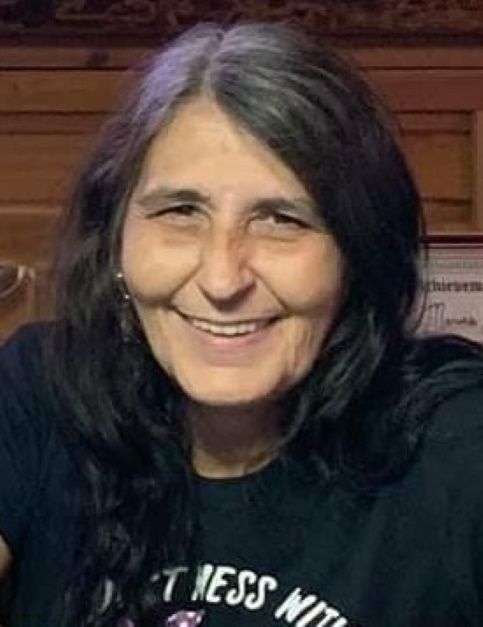 Jenette Marie Elerath passed away March 30, 2023, at Providence Hospital In Portland, Oregon, supported by her family, and with her husband at her side.
Jenette was born September 18, 1958, in Detroit, Michigan. After several moves, her family ended up settling in Newport, Oregon. She lived with five brothers and a sister. Her father, James Wheeler, was known as one of the best fishing boat captains on the Coast. Jenette loved to go out on the boat as a deckhand and loved fishing the remainder of her life. Her mother, Doris, was a nurse.
After finishing school, Jenette found her way to McMinnville, Oregon; then on to Hawaii for the next chapter, then back to McMinnville. It seems no matter where Jenette went, she always returned to McMinnville, where she met her husband, Daniel. Jenette and her husband had two boys to add to their extended family. They moved to Dayton, and after a couple of years purchased a house in Willamina, Oregon, where they raised their family.
Jenette had a great passion for the game of pool. She had been in the Yamhill County pool league for 25 years or so. She was very good and had a style all of her own. She was very proud of the numerous first-place trophies she earned in the all-stars' playoffs at the end of each season. Twice, she took first place without the loss of a single game. She loved BBQing and cooking, in which she really excelled when they purchased a café in Sheridan, Oregon. When they catered events, she always enjoyed doing the grilling and smoking of various items. Another thing she enjoyed was professionally refinishing antiques and other furniture. She had taken quite a few trips on the whale watching boats out of Depot Bay, Oregon. These trips were special and reflected on always with great pleasure. Jenette had a particular love for fast cars and working on them. One of her fondest car memories was when she and her husband rebuilt their 1973 Monte Carlo. Needless to say, it was fast, and she was pleased.
Her life was rich with love and passion. She never met a stranger and was loved by almost everyone who crossed her path.
Jenette is survived by her husband, Daniel; children, Debra, Crystal, Audra, Nathanial, Daniel, Marty, and Douglas; 14 grandchildren; two great-grandchildren; and her brother, James Wheeler.
To leave condolences, visit www.macyandson.com.