Anthony Perry William Lawrence 1925 - 2023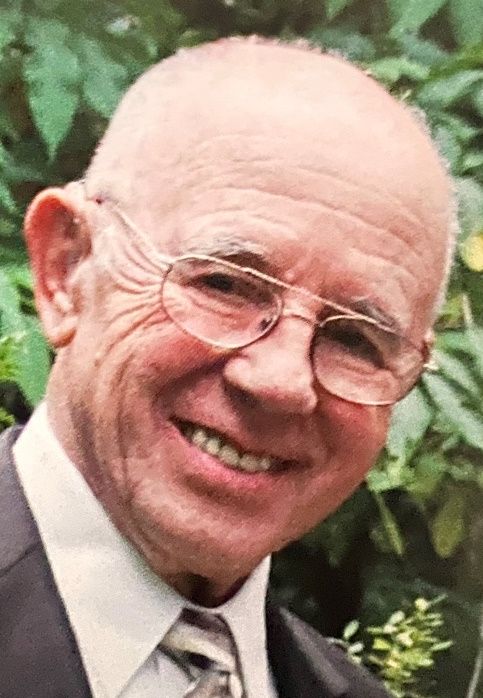 Anthony Perry William Lawrence (Bill), lovingly known as Gliderbill, was born December 20, 1925, in Buffalo, New York. He was born to Anthony and Mary Lawrence and had an older sister, Jessica, all who preceded him in death. Bill passed into the loving arms of his Lord and Savior, Jesus Christ, on March 5, 2023.
As a boy, Bill had a love of all things aviation, building and flying model airplanes that continued throughout most of his life. After graduating high school, Bill enlisted in the Army Air Corps in 1943, desiring to learn how to fly; but after the war ended in 1945, his training ended and he was never able to fulfill his dream to fly solo, even though, at age 80, after more lessons and training, his opportunity arrived, but inclement weather prevented it from happening.
During grade school, Bill's family moved to Indianapolis, Indiana, where he eventually and literally married the girl next door, Helen Rita Kelley, and had four children. He attended Purdue University to study mechanical and design engineering in fluid dynamics, which led him to a career of almost 50 years in the elevator industry, where he developed products that earned him two patents. While in Indianapolis, he also developed a love for the Indy 500 and on to designing cars for Pinewood and AWANA derbies.
Bill and his family moved to Illinois in 1961, then to California in 1968, and finally in 1994 to McMinnville, Oregon. Among many of Bill's other interests were his love of reading, being active at church and singing in the choir or in a barbershop quartet or doing projects for kids' camps. He was a good bowler and was involved with his sons in the Boy Scouts, as well as putting all four children in the Soap Box Derby with his creative designs and winning awards. In 1975, one of Bill's greatest thrills was having his daughter win her county race, going to Akron, Ohio, to compete in the finals. Not knowing quite which way to travel to Ohio, Bill traded in the family station wagon for a small RV, which began a long enjoyment of RV camping. He also traveled to many parts of the world on business and for pleasure. After he retired in 1997, Bill became involved with the Evergreen Aviation Museum, helping restore the Spruce Goose and became a docent and active member of the model airplane club.
After Bill's wife died in 2009, he found love again and was married to Viola Bonnie Ewert in September of 2010. He and Bonnie enjoyed traveling and were always involved in church and family activities. Bill never met a stranger and was known for his big smile, contagious chuckle, his wonderful stories and his willingness to lend a hand to anyone. He loved creating his own versions of Boogie-Woogie on the piano and entertained many. He will be sorely missed.
Bill is survived by his loving and devoted wife, Bonnie; his three sons, Michael and wife Collette, Kelly, and David and wife Renee; his daughter, Lisa Fenchel and husband Jerry; seven grandchildren; and eight great-grandchildren.
A service will be held at 11 a.m. Saturday, April 1, at the Rock of Ages Chapel, 15600 Rock of Ages Drive, McMinnville, with lunch following. The interment will be at Willamette National Cemetery. To leave online condolences, please visit www.macyandson.com