Letters to the Editor: March 10, 2023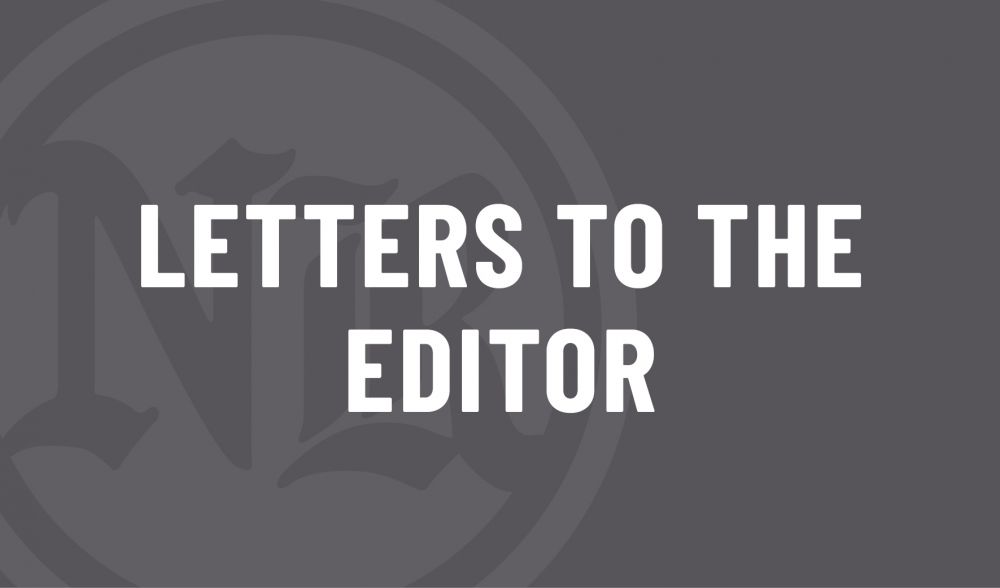 No to Gwendolyn
As young graduates, we moved to tiny McMinnville in 1978 for our first jobs and soon welcomed children. We discovered that this little town was the perfect place to raise our family, so we stayed.
We have witnessed the growth of our town, the swelling of our population and the expansion of services and businesses.
When we arrived, the downtown was struggling. But a group of dedicated citizens worked hard to change all that.
Third Street has since managed to become a charming jewel that serves the needs of the local citizens while welcoming visitors.
Within the context of Historic Third Street, the proposed Gwendolyn Hotel building is massive. It is way out of scale and entirely out of sync with McMinnville.
We are more than a tourist destination.
We live here. We work here. We raise our families here. And we don't need this.
Susan Marrant
McMinnville
Resist corporate control
Last Friday, Christine Bader pointed out the negative impact of the McKinsey Consultancy and Jack "Neutron Jack" Welch, then CEO at GE, on American culture and values — and the steady decline of our great American Middle Class. I would like to add one other tyrant, or at least significant influencer, to the list.
In August 1971, Lewis F. Powell Jr. wrote a letter to Eugene Sydnor, head of the U.S. Chamber of Commerce Education Committee, titled, "The attack on the American Free Enterprise System."
In his now infamous letter, Mr. Powell, who would later be named to the U.S. Supreme Court, argued for America's corporations to engage more directly in lobbying Congress. Well, American corporations listened — and they acted!
Over the last 50 years, they have found that one of their best investments lies in influencing America's legislative activity. A current example of the adverse consequences is the tragic rail accident in Ohio, where lobbying during the Trump administration to prevent effective government railway oversight resulted in a life-changing tragedy for the people of East Palestine.
Today, our corporations spend far more money lobbying Congress than it costs to operate Congress in the first place.
While their initial goal was simply to limit the impact of government on business, it has morphed into a strategy for using government to benefit the bottom line. Corporations are now much more actively involved in writing legislation that will impact their areas of business, therefore ensuring favorable protections and reducing the impact of governmental oversight.
Keep in mind, these lobbyists are not elected and do not have the interests of the American people at the top of their list. They work on behalf of their corporate sponsors and the shareholders.
When you look around, you realize that they've done a great job for their sponsors, but have not benefited the vast majority of the American people.
What can we do? As Christine suggests, we can get involved, shop locally and support small businesses over corporate goliaths whenever possible. And when elections come around, we can ask candidates about their funding.
If they receive significant amounts of corporate or political action committee money, you know where their loyalties lie. You should look elsewhere — look for candidates who will not be owned by the folks with the deep pockets and will thus work on behalf of the majority.
Philip Forve
McMinnville
What would Lindsay do?
When she wanted to stop the bike trail or draw attention to the cap-and-trade issue, Yamhill County Commissioner Lindsay Berschauer would gather up farmers and Timber Unity boys and bring them to town on their trucks and tractors to make us aware of the problem they were trying to solve.
Now we have a real problem with homelessness, and the commissioners do nothing. Maybe that's because they live in places like Carlton and Parrett Mountain that are too remote and upscale to attract the homeless, so they don't really see the problem.
Why not foster some awareness by bringing homeless RVs into their neighborhoods? We could fund the move with a grass-roots effort that would provide food and services to homeless people with RVs, provided they would be willing to park on the commissioners' home streets for a month or two.
Republican gubernatorial candidate Christine Drazan promised a conservative approach to solving the homeless problem, so I expected our conservative commissioners to talk to Christine and apply her solution in Yamhill County.
So far, their approach seems to be to just ignore the issue. Maybe a closer look would spur them to action.
Will Dodds
McMinnville
Sensible gun safety
Firearm advocates are trying to overturn the will of voters, this time in Oregon. Five lawsuits have been brought challenging the constitutionality of Measure 114, which was passed by voters in November — one in Harney County, where a judge has blocked implementation, and four in federal court.
Lift Every Voice Oregon, the faith-based non-profit that spearheaded the measure, is now faced with the task of defending it in court.
If you agree that people buying firearms need to pass a criminal record check, that assault weapons need to be limited to 10 rounds of ammunition, and that people wanting to purchase a gun need to pass a gun safety class, please consider how you support this effort by visiting www.lifteveryvoiceoregon.com.
This measure will not eliminate gun violence, but it will save lives in Oregon, including the lives of school children. Once again, we can be a model for the nation.
Lynn Crowell
McMinnville