Lawrence E. Jones 1937 - 2023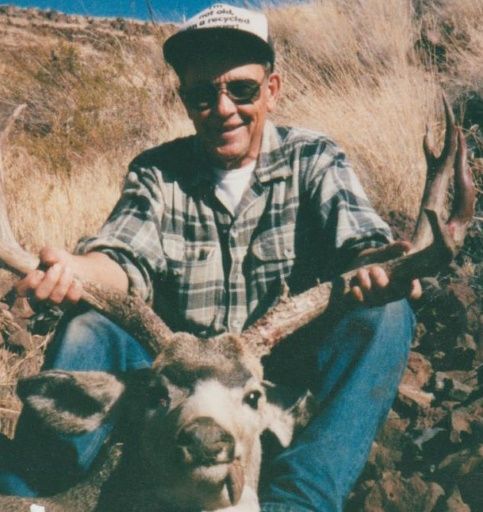 Lawrence Eldon Jones passed on January 13, 2023, in McMinnville, Oregon. He was born March 27, 1937, in Hood River, Oregon, to Lawrence and Alice Jones of Condon, Oregon. He is survived by a sister, Fern (Dick) Wilde; a brother, Ken (Jackie) Jones; and five children, Erric (Laura) Jones, Vickie (Larry) Sakauye, Ron (Karen) Jones, Valerie (Kurtis) Huxel and Brent (Brenda) Jones. He has numerous nieces and nephews and lots of grandkids and great-grandkids. Larry and his wife Judy also fostered several children while living in The Dalles.
Larry was raised on a wheat farm outside Condon. He started to trap shoot in 1952, at the age of 15. He was a member of the Condon Gun & Rod Club. In 1953, at the age of 16, he won the Oregon State Junior Champion with a score of 95/100. He was also named to the All-American Team as co-captain. He placed second in the North American Juniors and was Top All-Around Junior for trap shooting. He broke 1353/1400 at 16-yard targets. In 1954, he won the North American Champion of Champions title at the Grand American Shoot in Vandalia, Ohio, shooting 200/200 targets. His father also won the Handicap title that same year. Never before had a father/son won those titles at the same time or have since. Larry's highest accomplishment and one he is most proud of was in 2011, when he was inducted into the OSATA Hall of Fame, where he joined his father and brother.
Larry loved to hunt and fish. One of the highlights of his year was to float the John Day River, spending his days hunting deer and fishing for bass and steelhead and his evenings being the camp cook. He loved every minute of it. Larry was very artistic. He made beautiful corsages and table decorations from bird feathers that were used in the weddings of several of his children and at community events. He also made baskets made of walnut shells and passed those out to all he came in contact with. The homemade jerky he made was truly loved by his friends and family. He told the best hunting and fishing stories and could remember details from hunts many years past.
Larry spent his career as a land surveyor and worked for Tenneson Engineering in The Dalles for a number of years before moving to and working for Yamhill County, where he retired. He was also a member of the Elks Club in Condon.
Larry was preceded in death by his parents; his wife, Judy Jones; and two grandchildren, Karly Jones and Tylor Huxel. He will be missed by many and was loved by all.