Marina Snow 1937 - 2023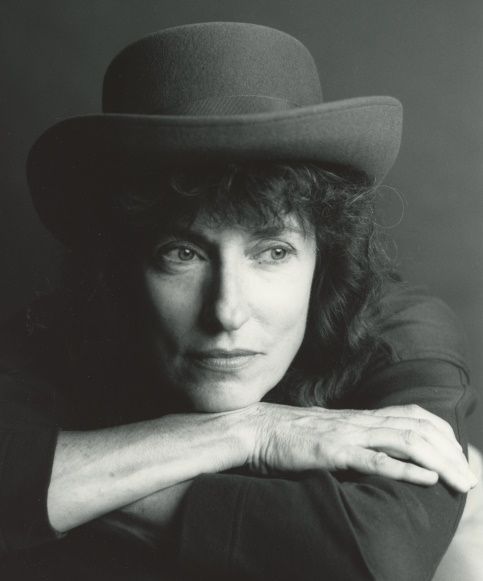 On January 18, 2023, Marina Sexton Snow peacefully passed into the next form of life, with her son and daughter by her side. Her nearly 86 years were filled with many accomplishments, in her mind no doubt chief among them the raising of her two beloved children, Heather and James. In a day when this approach was rare, she gave them freedom to find their own way in life, even if those ways were not her own. She was their greatest cheerleader, and she always, always, had their backs.
She was born at a time when social expectations commonly considered the achievement of raising a healthy and happy family as sufficient to living a full and successful life as a woman, but Marina did not stop there.
Doubtless inspired by her own mother, who had learned to ride Harleys and to fly biplanes in her early teens and went off to college to study engineering at 16, Marina crafted her own version of breaking the mold as a woman.
Born in Boston on April 9, 1937, to Katherine Alice Meyer and Charles Earnest Snow, she was one of four sisters, Carolyn, Marina, Georgiana and Kathleen. Her father called them his "Little Women." Her family later moved to Alabama, then Kentucky, and finally Indiana, where she finished high school. Marina met her husband-to-be, Richard Horton, in French class at the University of Iowa. After graduating with a BS degree in three short years, she married Richard and followed him to Cali, Colombia, where for the school year 1958-1959, they both taught English at the ESL Instituto Colombo-Americano.
Returning to Iowa at the end of the school year, Marina gave birth to Heather that summer of 1959, and to James in 1962. By summer of 1964, her itch to move west and go back to school was too great to resist, and she persuaded her husband to relocate the family to Las Cruces, New Mexico, where she taught school while earning a master's degree in Speech Pathology. But California was the ultimate goal; and in summer of 1967, they moved again, to the northern California town of Marysville, where she took a job in the school system as a speech therapist.
Though at that point Richard and Marina divorced, they remained close and were united in ensuring the successful upbringing of their children. In 1972, Marina moved to Sacramento, where she earned another master's, this one in Theatre Arts. Theater had been a passion of hers since high school, where she starred in school plays and dreamed of one day becoming an actress. Though she never ran away to New York and Broadway, her wish did come true in many ways, as she was active in local and university theater productions for many years.
In addition to acting on stage, Marina pursued her interest in drama in a different way: writing several plays. And drawing on her lessons from the University of Iowa's Writers' Workshop, she began writing short stories and novels. Some of her short fiction appeared in Artisan, A Journal of Craft and The Masthead. Of her four novels, "The Walking Wounded" won "Best First Novel," and "Look No Further" and "Ailanthus Park" won "Best Fiction" awards from the Bay Area Independent Publishers Association.
In the late 1970s, Marina caught "urban pioneer fever." Joining many other energetic "rehabbers," she bought an abandoned and boarded-up Victorian in the Alkali Flat section of Sacramento, and lovingly restored it to its original grandeur. Her impressive work resulted in her house being placed on the city's old home tour. She was also elected president of the Alkali Flat Neighborhood Association, working tirelessly to organize the residents and city council to support continued restoration.
Two master's degrees, it seemed, were not enough, and soon Marina was back in school earning her third, this one in Library Science. Thus, she began her long career as a tenured librarian at Sacramento State University.
In 2006, Marina moved to Missoula, Montana, and bought another old house, this one a broken-down Craftsman Bungalow. Using lessons learned from her Sacramento Victorian, she embarked on her second ambitious renovation project. It took a couple of years to complete, but the results were so spectacular the house won the Missoula Historic Preservation Award.
The final chapter of a life well-lived began in 2014, when Marina moved to McMinnville, Oregon, to be closer to her family. And once again, it was into an old, historic house. Because this one had already been renovated, Marina threw her efforts into creating the landscaping trademark featured in her other houses: large, colorful gardens of flowers and shrubs surrounded by black, wrought-iron fencing, with nary a blade of grass to be seen.
Marina leaves behind two sisters, Georgiana McNaughton and Kathleen Snow; her two children, Heather Kertchem and James Horton; five grandchildren, Kori Curry, Kelly Hepburn, Alexander Horton, Chris Baker and Brett Horton; and seven great-grandchildren. Her devotion to family, and her enthusiastic and energetic approach to life are an inspiration to them and to all who knew her.
To leave condolences, please visit www.macyandson.com