Swingin' on a Star raises funds for music programs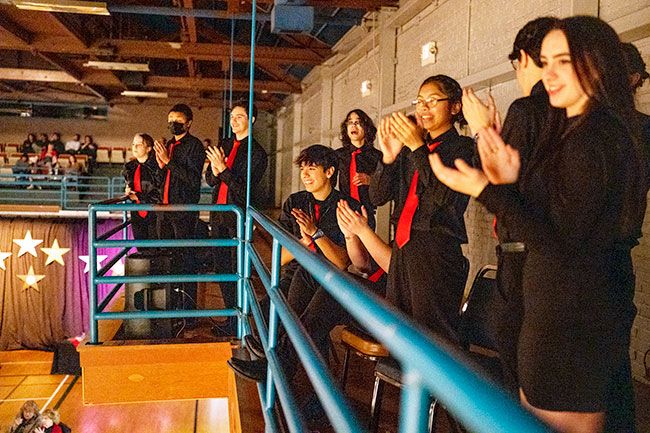 McMinnville High School singers and instrumentalists were joined by adult musicians and students from Patton and Duniway middle schools Saturday night for Swingin' On a Star.
The annual event -- back for the first time since 2020, prior to COVID -- raises funds for K-12 music programs in McMinnville. This year's concert, dinner and auction brought in about $17,000.
McMinnville Music Boosters hosts the annual event, originally called Jazz Night, but now relabeled Swingin' On a Star to reflect the wide variety of music students perform..