Millianne Lehmann 1939 - 2023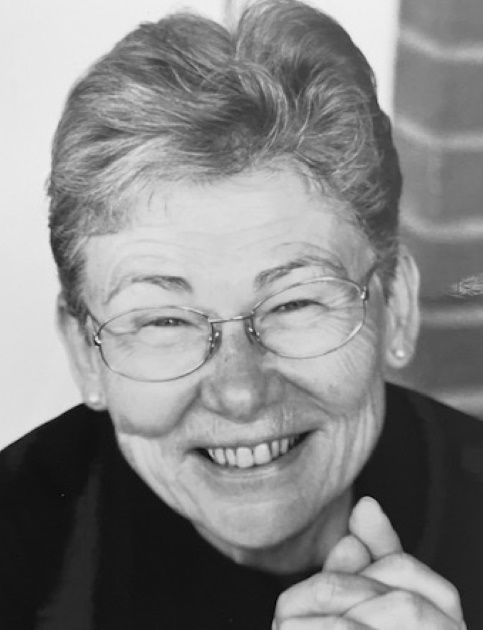 Surrounded by family and her beloved books, Millianne Lehmann died January 16, 2023, at home in San Francisco. She was 83 years old. A fourth-generation Californian, she was born June 25, 1939, to Georgia Lou (nee French) and Raymond Peirano. Millie and her younger brother, Nick, were raised in Pittsburg, California.
After earning her undergraduate degree in 1961 and master's degree in 1963 in mathematics from San Francisco State University, Millie began her career in 1965 at the University of San Francisco.
Pioneering the presence of women on the USF campus, Millie had a distinguished 39-year career as a professor in the Mathematics Department.
Generations of students gave Millie's teaching top marks. She served for decades as department chair. Millie co-authored books on teaching calculus, teaching calculus using Mathematica ®, and teaching statistics using Microsoft Excel ®. Supported by funding from the National Science Foundation, she conducted math institutes that integrated computing technology into middle school math curricula. Upon retirement in 2004, she remained the only tenured female Professor of Mathematics.
A founder of the USF Faculty Association, Local 4269 of the American Federation of Teachers, AFL-CIO, Millie was the sole woman on the initial steering committee in 1975. She continued her service as treasurer, executive board member and negotiating team member. During her years with the Union, she battled against mass layoffs and for due process, securing a rational salary policy and adequate salary gains. She will be remembered as a strong and respected leader in all these struggles.
Millie raised her daughters, Ellen Granberg and Mera Granberg Paul, from a previous marriage. She was also the loving wife of Michael Lehmann, and raised Audrey Lehmann, Nathan Lehmann, Mark Lehmann, and Amy Lehmann, Mike's children from a previous marriage. She was also the step-grandmother of five. Millie's husband, children, grandchildren, and brother all survive her.
In her spare time, Millie was a devoted genealogist, cook, reader and walker.
We will remember her for the love she showed us, her warm heart and generosity of spirit, and her beautiful smile.
A memorial service will be held Friday, February 24, 2023, on the USF campus.