Donna Madelyn Jones 1929 - 2023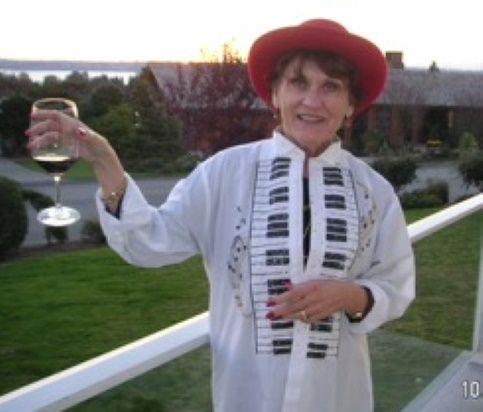 Donna Madelyn Jones, born in 1929, passed away peacefully January 8, 2023. Born in Detroit, Michigan, she graduated from the University of Michigan with a degree in English and taught for a couple of decades before becoming an award-winning elementary school principal in the Placentia Unified School District in California. Donna and her husband, Sinclair Jones, who passed away in 2016, were avid Airstream travelers and joined caravans for many rallies around the U.S. and Canada. Donna was also a fan of live music and theatrical performances—especially if any of her grandkids were in them. A dedicated reader of mysteries and romances, she discovered the joys of Netflix in recent years: Lucifer, Yellowstone and Longmire were some of her favorites.

Donna embraced color and style and loved to shop on Third Street in McMinnville and to buy gifts for others. She was insatiably curious about everyone and always up for a new adventure. Even when hospitalized, she'd grill the nurses and doctors about the details of their lives and dreams. On her last sunset, Donna was visited by friends and surrounded by family; she is survived by her son, Greg Jones; daughter, Sinclair Sawhney; their respective spouses; four grandchildren; three great-grandchildren; a sister; and two nephews and their children. She loved to make toasts on special occasions, either with champagne or peanut butter whiskey. Here's to you, Mom: a festive life well lived, cheers.