Mildred G. Maulding 1925 - 2022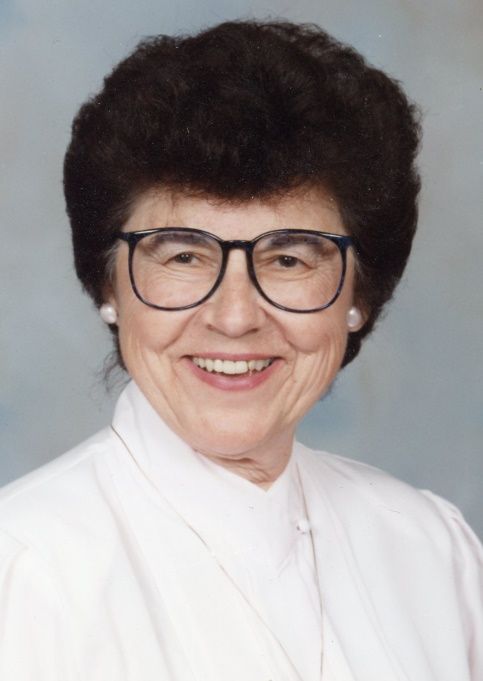 Mildred G. Maulding, 97, a resident of McMinnville, Oregon, since 1944, passed away quietly December 31, 2022, at Brookdale Town Center in McMinnville.
Mildred and her longtime friend, Portia Mardock, began The Village Square in the 1960s, two other ladies' dress shops and the Kiddies Corner. Later, they founded and operated Sport Graphics, a successful silkscreen business still operating in Mac.
Mildred was born on a farm in Idaho, the last of 11 children, and grew up in Puyallup, Washington, where she was the girl Athlete of the Year when she graduated in 1943. She met her husband, Cliff Maulding, when they both worked at Boeing in Seattle during WWII, and they were married late in 1943. She and Cliff started Northwest Logging Supply in 1949 and operated it here for more than 20 years. Cliff passed away in 1995.
Mildred (Millie) had many friends and interests, including singing in the choir of the McMinnville Nazarene Church for 59 years. She also had a passion for beautiful, fast cars. She is survived by her son, Barry Maulding of Clinton, Washington, and her daughter, Pam Cotton of Salem, Oregon, both graduates of Mac High. She also has six grandchildren; many great-grandchildren; and two great-great-grandsons
Millie is currently at a "welcome home" party in Heaven, hosted by Jesus, together with most of her birth family and many old friends. At her request, there will be no memorial service here. To leave condolences, please visit www.macyandson.com.