Deloris (Dee) S. Nolf 1920 - 2023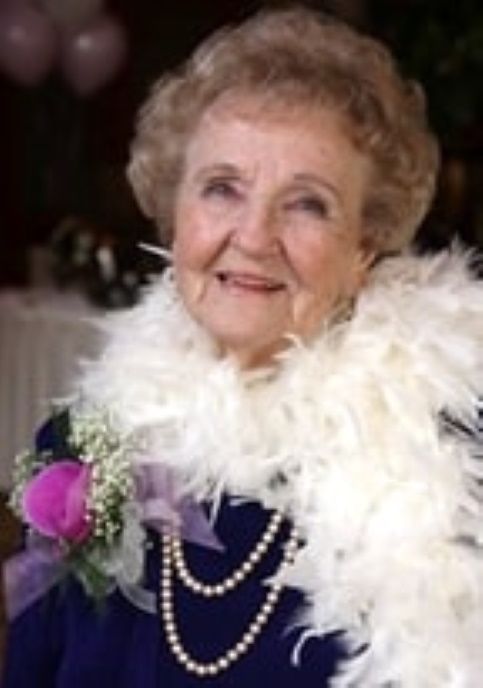 Dee Dee is finally with her loving sisters and meeting her brother for the first time; what a celebration! She passed away peacefully January 2, 2023, at 102 ½, with her children, Ron Nolf and Donna Weed, by her side. A McMinnville resident since 2015, she was living with her daughter.
Dee (Bunny) was born, one of eight children, on Easter Sunday in Fairfield, Idaho.
During WWII, she moved to San Francisco as a legal secretary, married, had a son, Ron, and moved to Pennsylvania when husband Jake was called to war. It was in Nazareth that daughter Donna was born. Dee led an active life working in the family business, helping organize the first school district PTA, developing the Educational Public Broadcasting Station in Philadelphia and performing in community theater. Her claim to fame was producing the first live performance of "Jesus Christ Superstar" in the United States (way off-Broadway).
She and her husband retired, moved to Del Mar, California, and spent the next 40 years enjoying their kids, grandkids and great-grandkids. She continued to be involved in community theater, was active in the Federated Republican Women of Del Mar/San Diego and had front row seats for 35 years to the Padres! and traveled the world thanks to their TWA daughter. She loved her San Diego home and daily swims in her pool. Eventually, Dee moved to McMinnville in 2015 to live with her daughter.
Preceding her in death were her brother and each of her six sisters. Dee is survived by her children, Donna Weed (Richard) and Ron Nolf (Alice); grandchildren, Jennifer Chapman (Beau), Christopher Nolf (Adriana), and Matthew Weed (Jaimee); great-grandchildren, Wyatt Gowan, Morgan Gowan, Christian Nolf, Lucas Nolf, Ava Nolf, Jameson Nolf, Zoey Nolf, and Westley Weed.
Interment will be at Fort Rosecrans National Cemetery in San Diego. Dee will be greatly missed by all who loved her.
Online condolences can be left at www.macyandson.com