Officer shoots and kills man in Southwest McMinnville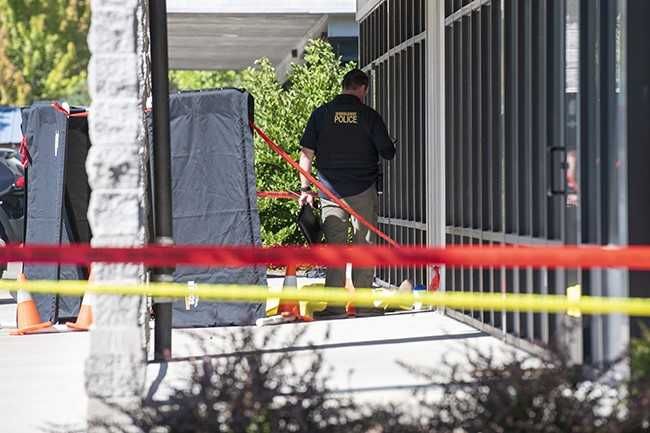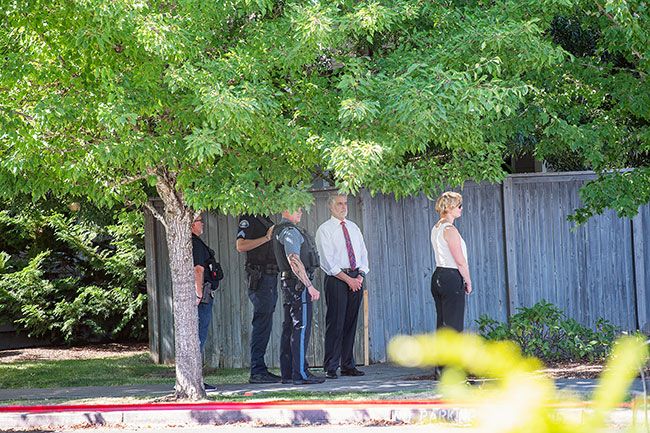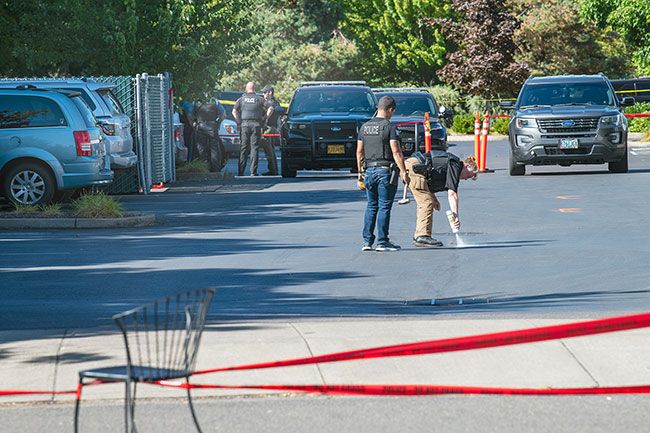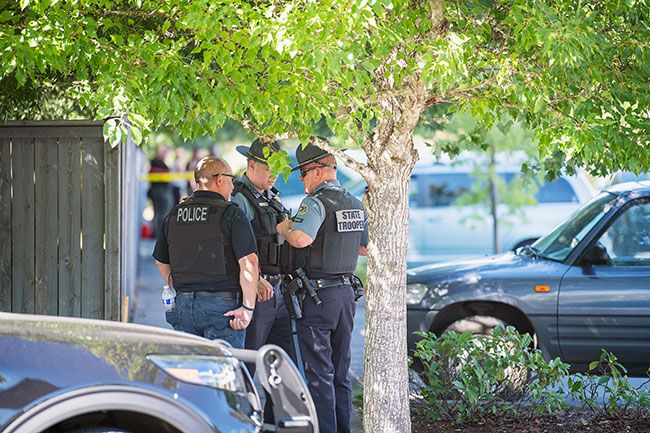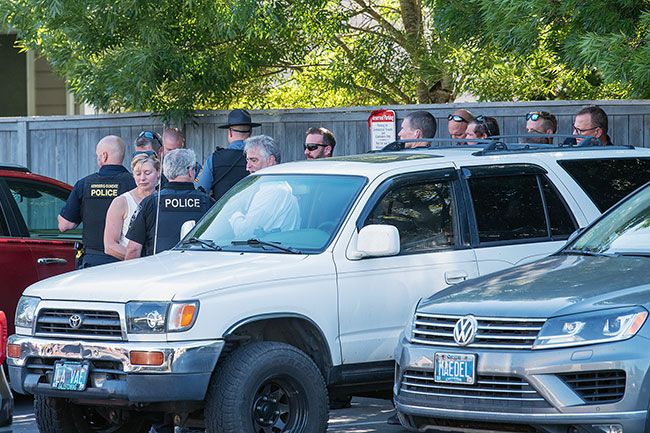 [Updated 8/25 9 p.m.]
A 69-year-old man was shot and killed by a McMinnville police officer Tuesday afternoon at a business complex on the Southwest side of town.
He was identified as Laurence Montgomery Dickson, according to the Oregon State Police.
Yamhill County District Attorney Brad Berry requested that the OSP investigate the incident.
The News-Register asked both OSP and Berry if Dickson was armed. OSP did not respond by print deadline; Berry said Thursday afternoon he was in meetings all day and "can't really address that at this time."
According to an OSP preliminary report, McMinnville officers responded shortly after 2 p.m. to an apartment building on Southwest Barbara Street, in the area of Second Street and Hill Road, to investigate a report of a suicidal male at that location.
When they arrived, the male exited the apartment building and confronted officers, OSP reported. At least one round was fired by officers, striking the individual. Medical aid was performed at the scene, but Dickson was pronounced dead.
Two McMinnville officers have been placed on administrative leave. They were not identified.
In addition to investigators from the McMinnville Police, those from Newberg-Dundee and Yamhill Police, as well as the Yamhill County Sheriff's Office, also responded.
The OSP said the investigation remains active and no additional information will be released at this time.
A witness to the incident, who spoke only on condition of remaining anonymous, told the News-Register she saw a McMinnville Police patrol car pull up to the shooting location. Looking outside through windows from where she was working, she saw an officer get out, take cover behind his vehicle, "pull out" his weapon and fire one shot.
"I could not see what he was shooting at or anything like that," she said.
Witnessing the incident, she said, was a shock.
She and others who were together at the time sheltered in place and looked after one other.
Berry, who responded to the scene, said once the entire and thorough investigation is completed by all the agencies and individuals involved, the investigatory materials will be forwarded to him for review.
"My role will include determining what occurred and make findings that what occurred was not criminal (justified or suicidal), or was possibly criminal requiring further review by a grand jury," he said.
Should the facts remain unclear, a grand jury can be used as an investigative body, allowing his office to compel the attendance and testimony of witnesses, acquire relevant documents or other information, and put the issue before them (the grand jury) for a determination after educating them on the laws related to use of force, according to Berry.
He said he "absolutely" will release his findings and a final decision to the public.
The last fatal officer-involved shooting in Yamhill County occurred Saturday, July 7, 2018, when Sheriff's Office Capt. Sam Elliott and deputy Stephanie Sulak, who no longer works for the agency, fired their weapons during a confrontation with 27-year-old Kelly Sutton Jr. of Amity.
He was struck multiple times and died at the scene on Jellison Avenue, just south of Rice Lane on the northeast side of the city.
Elliott and Sulak were justified in fatally shooting Sutton, Berry announced three weeks following the incident.
Sheriff Tim Svenson later determined the pair followed agency policies related to the use of force and deadly force when they fired their duty weapons.
Berry's request to have OSP investigate is pursuant to Yamhill County's Senate Bill 111 protocols. The bill, passed in 2007, establishes procedures for law enforcement agencies to follow in dealing with use of deadly physical force.