Firefighters honor former chief with parade, scholarship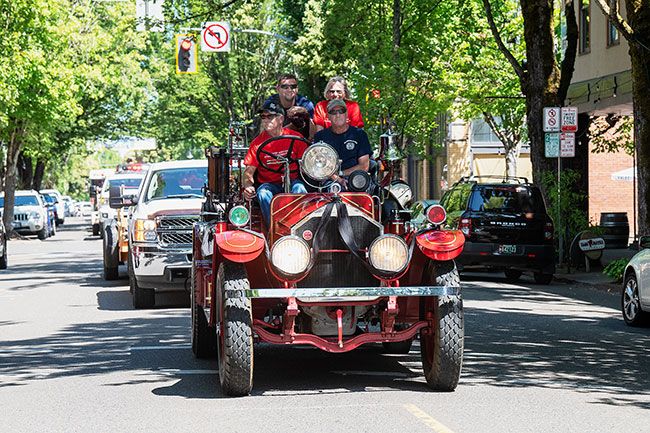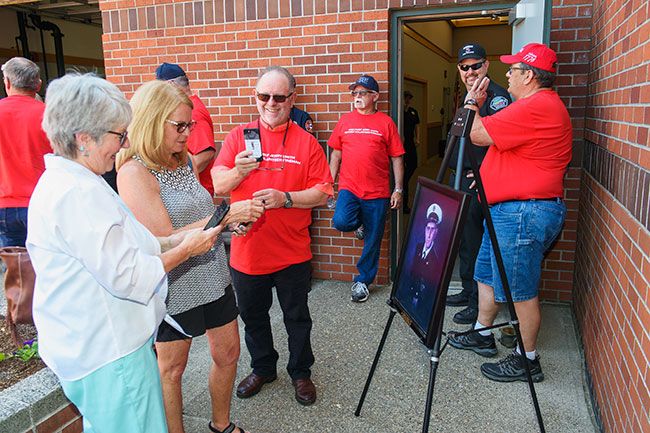 Fire equipment rolled down Third Street Wednesday afternoon in honor of the late Jerry Smith, longtime McMinnville fire chief, and a new scholarship dedicated to Smith's memory.
An anonymous donor made the scholarship possible, volunteers said. It will be available to firefighters, first responders and nurses who want to better their education, said Waldo Farnham, a longtime McMinnville fire volunteer.
Smith died Nov. 30, 2021, at age 91, grew up in McMinnville. He joined the department as a volunteer before taking the leadership position. As chief, he was known for modernizing the department. He helped it move toward having more paid staff, better training and equipment, and a more professional ambulance service.