Candidate slates set across Yamhill County for Nov. 3 election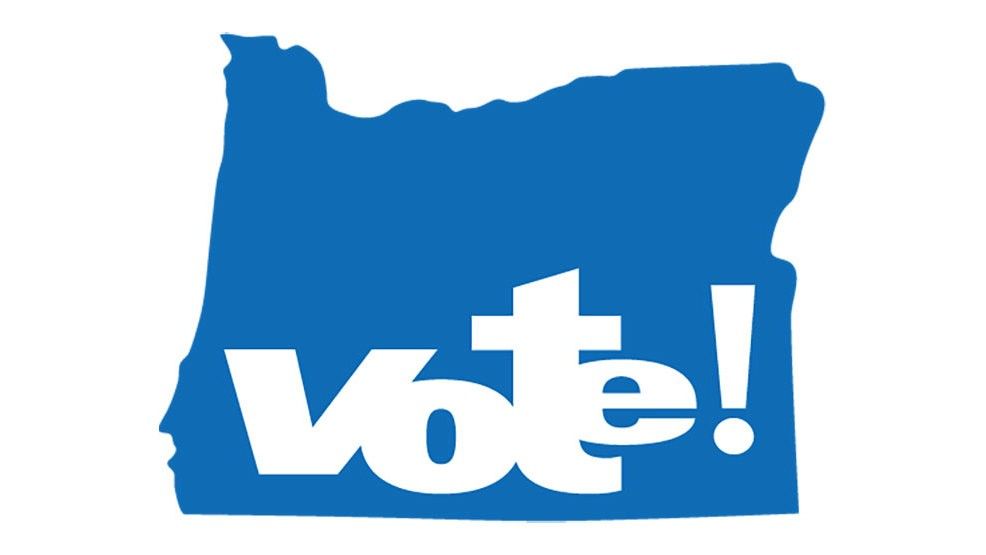 Many races are uncontested, but some have two or more people running for the same position. In several city council races, more candidates have filed than there are open positions, so the top vote-getters will be seated. In a few, seats will be decided by write-in.
By city, candidates are:
Amity
Joshua Clark has filed for mayor and incumbent Sandy McArthur for one of three open seats on the city council.
Current Mayor Michael Cape is not seeking re-election, nor is councilor Jenna Goings. The other council seat is currently vacant.
The top three vote-getters in the council election will be seated, meaning two positions could be filled by write-in ballots.
For more information, call Amity City Hall at 503-835-3711.
Carlton
Incumbent Mayor Brian Rake is facing a challenge from Linda Watkins, a city council member.
Three seats on the council are open. Candidates are incumbents Scott Carl and Carey Rhoads, and newcomers Guilherme Brandao, Kevin Skipper and Grant Erickson.
Amy Wilder did not file for re-election.
For more information, call Carlton City Hall, at 503-852-7575.
Dayton
Incumbents Kitty Mackin and Trini Marquez are seeking re-election to the Dayton City Council.
Annette Frank also filed for a council position. She will replace John Collins, who is not running to keep his seat.
For more information, call Dayton City Hall, at 503-864-2221.
Dundee
Incumbent Mayor David Ross and two incumbent council members, Tim Weaver and Jeannette Adlong, filed for re-election.
Incumbent Kristen Svicarovich did not file, so one position will remain unfilled. After Dec. 31, the council will appoint someone to serve in that position.
For more information, call Dundee City Hall, at 503-538-3922.
Lafayette
Wade Witherspoon is seeking the mayor's position, now held by Marie Sproul, who did not file for re-election.
Nine people are seeking three openings on the city council. Kayla Paulsen is the only incumbent; current council members Chris Harper and Doug Cook are not running to keep their seats.
The other eight candidates for council are James Drebin, Lee Gilgan, Gregory Goularte, Tracy Luttrell, Hilary Malcomson, Jeffrey Olson, Jeremy Rametes and Doreen VanTyne.
The top three vote-getters will be seated.
For more information, call city hall, at 503-864-2451.
McMinnville
Incumbent Mayor Scott Hill is being challenged by Heidi Parker.
Three council seats are up. They will be filled by candidates in geographical wards.
In Ward 1, Lisa McCracken and Chris Chenoweth are running for the seat now held by Wendy Stassens, who is not seeking re-election.
In Ward 2, incumbent Kellie Menke is being challenged by Brittany Ruiz.
In Ward 3, incumbent Adam Garvin faces challenger Tynan Pierce.
For more information, contact McMinnville's city elections office/city recorder Claudia Cisneros, at 503-435-5702, or at claudia.cisneros@mcminnvilleoregon.gov.
Newberg
Three Newberg City Council seats will be filled according to geographical districts.
In District 1, incumbent Elise Yarnell Hollamon filed for re-election.
In District 3, incumbent Denise Bacon is being challenged by Adam McGuffie
In District 5, Nicholas Morace, Maryl Kunkel, Shy Summer Montoya and Mike McBride are seeking the seat relinquished by Gene Piros, who left the council in July for health reasons.
For more information, go to www.newbergoregon.gov/citymanager/page/2020-elections, or contact city recorder Sue Ryan at 503-537-1283 or sue.ryan@newbergoregon.gov.
Sheridan
Five people, including three incumbents, filed for three openings on the Sheridan City Council.
Incumbents Aaron Baer, Roxie Acuff and Chrissy Davis are seeking re-election. They are being challenged by Walter Brewster and James Buckles.
The top three vote-getters will be seated.
For more information, call Sheridan City Hall at 503-843-2347.
Willamina
City councilor Bob Burr has filed to run for mayor. He will be challenged by George Young for the position now held by Ila Skyberg, who plans to retire when her term ends Dec. 30.
Incumbents Rita Baller and Craig Johnson are hoping to keep their seats on the council. Also running for the three open seats are Barry Wilson, Tyler Crook and James Daley.
For more information, call Willamina City Hall, at 503-876-2242.
Yamhill
Council member Tim Askey has filed for re-election as an independent. He will face two candidates chosen at the city caucus to run for seats now held by Askey and Jay Disbrow.
Erin Edelen Kutter and Marci Hedin were chosen for the city ticket at the caucus in early July.
The crowd also unanimously chose Mayor Yvette Potter to run for re-election.
For more information, call Yamhill City Hall, 503-662-3511.