Gnomes, teddy bears brighten walkers' paths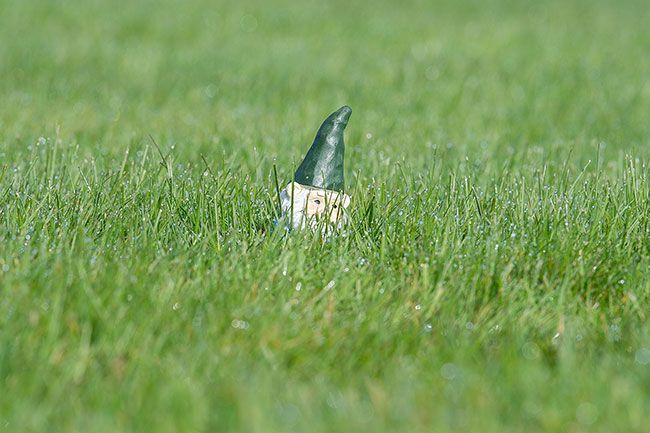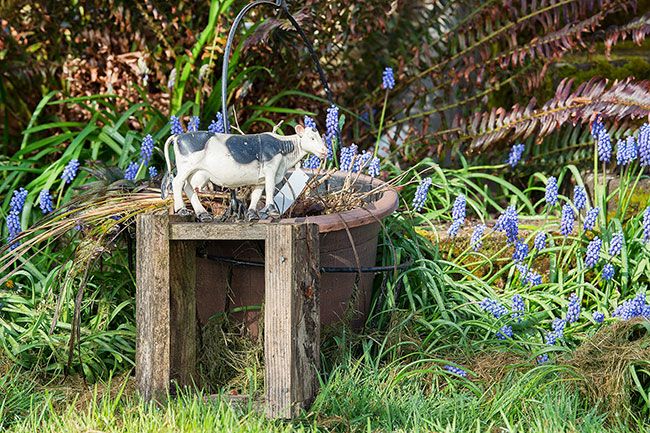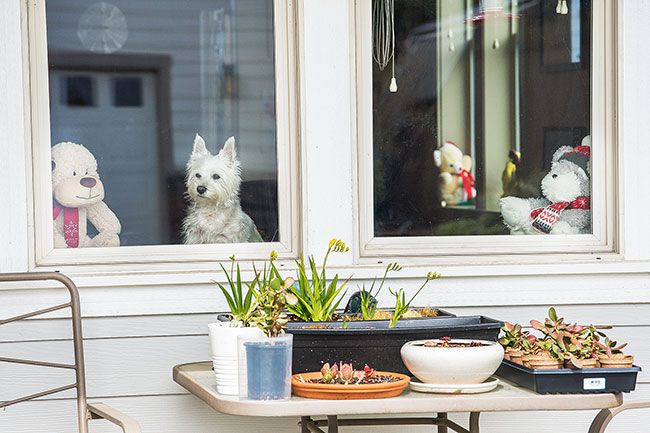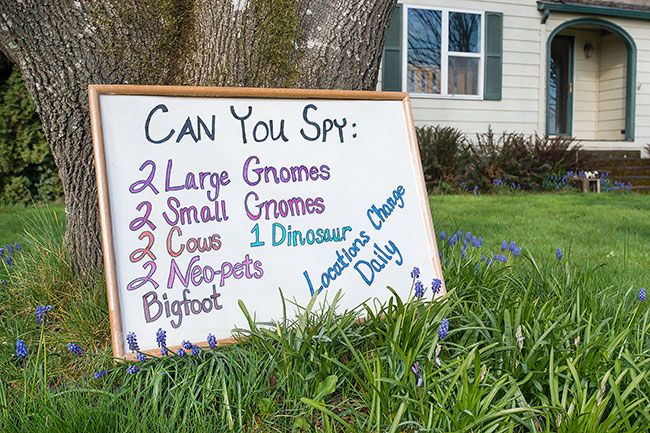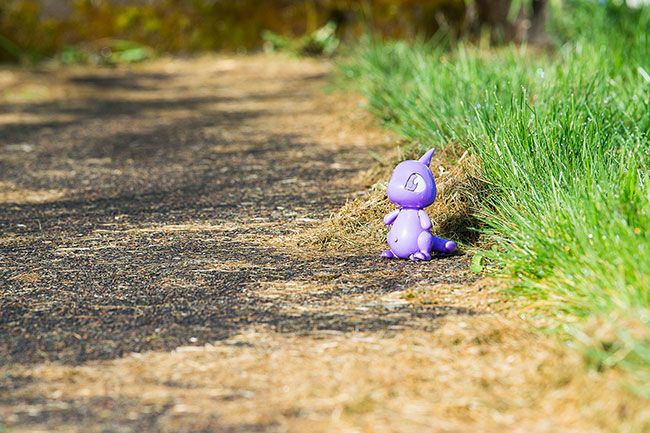 In McMinnville, Carlton and other cities across Yamhill County and the U.S., people are posting not just online, but also in their windows.
Some have placed teddy bears or other stuffed animals in view of children walking with their parents. Others, like the residents of a house on Birch Street in McMinnville, display gnomes and other whimsical objects.
"I needed something entertaining, something fun," said Beth Downs, who owns the yard full of gnomes and other tiny toys, including a small bigfoot.
She and her husband, Vic, put up the display Monday. Both are McMinnville High School teachers.
"We have a good time going out and moving them around every day," Downs said.
On Facebook, an invitation to a virtual Easter egg hunt is circulating.
Most real egg hunts have been canceled because of the coronavirus, including the ones run by the McMinnville Lions Club and the fire departments in Carlton, Yamhill and Amity.
Amity Fire is hosting a different kind of egg hunt.
Gloved volunteers will deliver and hide eggs in the front yards of up to 40 Amity homes on the morning of April 11, the day before Easter. This will allow children to search for eggs "in the privacy and safety of your own property," the volunteers said.
Registration can be completed via the Amity Fire Department's Facebook page by 5 p.m. Wednesday, April 8. For more information, email volunteers@amityfire.com.
And online, people all over the county are suggesting that families cut out paper to make large egg shapes, decorate the eggs and post them in windows from April 1 to 11.
Children can fill their "baskets" as they walk past the colorful displays. Parents can even turn it into a math activity, having kids count the number of eggs they see or dividing the total to find the percentage of purple eggs, green eggs, etc.
Crystal Majors and her three children have already posted Easter eggs in the windows of their McMinnville home.
"The girls know why we did it and can't wait to start looking for them," she said.
Participating in the virtual egg hunt and searching for other items "gives families a great activity to be able to get out and enjoy together," Majors said. The search can be done on a walk or a drive.
"It gives kids a little something to look forward to and gets their minds off all this crazy stuff," she said.