New Kristof-WuDunn book looks at economic challenges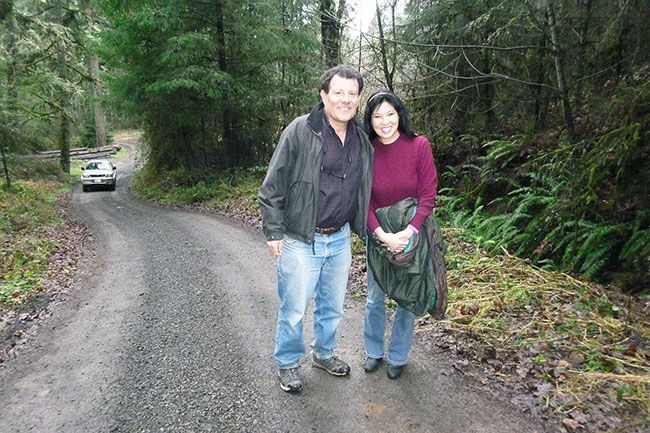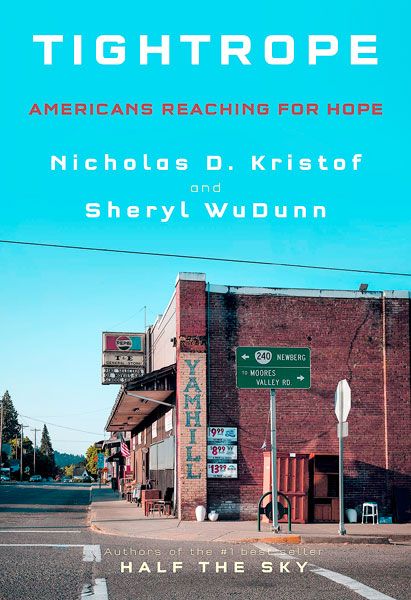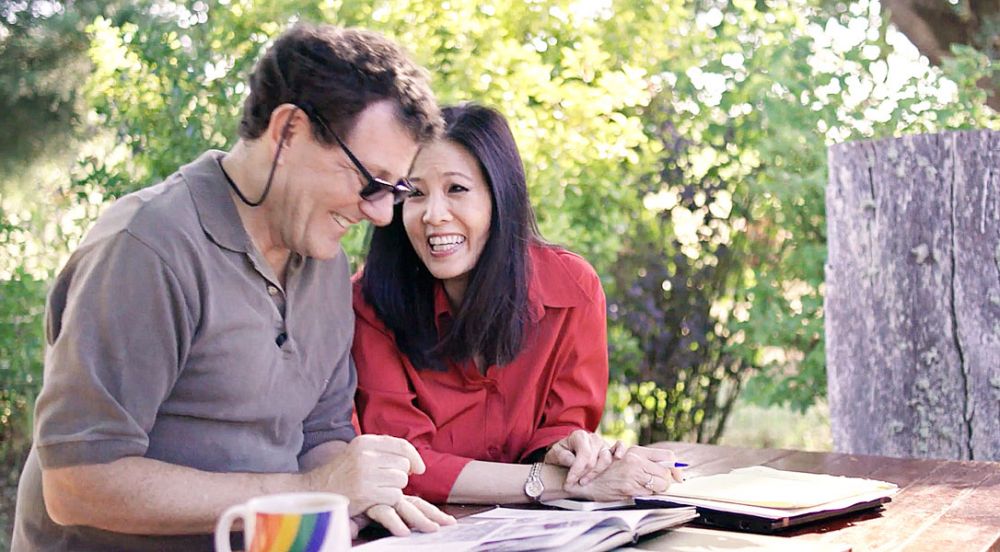 Yamhill native Nicholas Kristof and his wife, Sheryl WuDunn, have reported on humanitarian crises in Third World countries all over the world.
"We're deeply disturbed" by the situations facing refugees, poor people and those lacking in education, said Kristof, a columnist for The New York Times.
But it was no less disturbing to return to his hometown of Yamhill — or visit similar small towns across the U.S. — and find people suffering from the same type of crises. Life expectancy was falling, homelessness was increasing, people were turning to alcohol and other drugs and expressing despair.
"We really didn't know how to process it," Kristof said.
So he and WuDunn, Pulitzer Prize winning journalists and authors of "Half the Sky," "China Wakes" and other books, did what they are known for: They reported, analyzed and wrote a book about the crisis they saw in Yamhill and beyond: "Tightrope: Americans Reaching for Hope."
"We want to be blunt about the self-destructive behavior, but we want to show the context and create some empathy for the poor," Kristof said.
The book will be published this month by Alfred A. Knopf.
WuDunn and Kristof will present a program about "Tightrope" and their research at 6 p.m. Friday, Feb. 7, in the McMinnville Community Center. The public library, Linfield library and Third Street Books are sponsoring the free event.
The couple said they hope some of the local people they interviewed for the book will attend, along with the community at large.
"Tightrope" is this year's selection for MacReads, a community reading and discussion program.
WuDunn and Kristof also will be the featured guests for the Provoking Hope 2020 annual fundraiser on Sunday, Feb. 9, at the Church on the Hill in McMinnville.
They spoke with the News-Register in conjunction with visiting Yamhill, where Kristof's mother, Jane, lives, over the holidays.
While "Tightrope" includes stories from several states along with national statistics, it starts by looking at Yamhill in the 1960s and '70s, when Kristof was growing up.
It was a typical, and in many ways idyllic, rural area. Many families had lived in and around Yamhill for decades. They farmed and worked in the woods and the mills.
Parents, some of whom had little education themselves, anticipated their children earning diplomas and maybe even college degrees. They were sure the next generation would be much better off economically.
Yet, many of the kids who rode the No. 6 bus down Highway 47 to Yamhill Carlton High School were already suffering. Some had parents who drank; some were abused mentally and physically.
Some turned to drugs, some dropped out; some joined the military. Others — including most of those in activities such as National Honor Society and sports — graduated, and many of those went on to college and successful careers.
Kristof is quick to acknowledge what made the difference for him — why he got off the virtual bus and did well. "My family," he said. "I was read to every day as a kid. I was in a house surrounded by books."
In contrast, he said, children in a neighboring home may not have had any books at all. Their father was an abusive alcoholic; his parents were supportive and committed to education.
"It was not so much about the financial capital, but about the human capital," he said.
Four decades after Kristof graduated in 1977, he and his wife began interviewing his old classmates — the ones still living, at least, since an alarmingly high number had died — and their families. Those interviews led them to other local residents who experienced many of the same challenges growing up.
Most people were willing to discuss their life, WuDunn said. Some said they wanted to share their stories so others would understand.
The book includes many familiar names to the area, such as Anderson, Bansen, Green, Knapp, Kroeker and teacher Lucita Duke, whom one YC graduate credits for convincing him of his potential, when he didn't see it himself.
"Tightrope" also discusses programs that have been implemented in recent years, such as Provoking Hope, where former addicts help others rebuild their lives; and YC High's vocational skills curriculum in conjunction with local companies.
The latter, WuDunn said, gives students skills even if they end up dropping out of school. "It may be the only thing kids take away," she said, greatly increasing their chances of finding a job and hope of a decent future.
"There are solutions," Kristof said. "The problem is they haven't been implemented" in most cases. "We're willing to pay for prisons, but not treatment. That's inhumane."
"Tightrope" is WuDunn and Kristof's most personal book.
"When we were interviewing in China or in refugee camps, we had that journalists' protective armor," Kristof said. "When we were interviewing old friends, we had no armor at all."
For instance, he and WuDunn passed a homeless man in downtown McMinnville only to realize the man was Mike Stepp, who had been one of Kristof's neighbors growing up. Stepp was happy to see them and eager to tell the story of how he ended up on the street.
Recalling that interview, Kristof said, "it was more painful to do the reporting ... to find out how people were struggling, and how their kids were struggling."
They maintained their reporters' integrity as they used Yamhill as an example, he said.
Still, they don't want people to think it's an isolated case that's worse here than other places.
"We care about how readers will perceive Yamhill. It's a place we love," Kristof said. "We hope readers around the country will recognize (that it's like so many places where) a lot of working class Americans have been left behind."
Here and across the country, he said, "bad policies for 50 years have really hurt the working class."