William Edward Turner - 1944 - 2019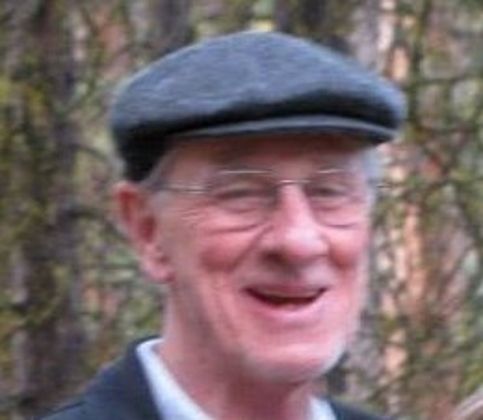 William "Ed" Turner
of Sisters, OR
February 15, 1944 – May 29, 2019


William Edward Turner, 75, of Sisters, Oregon, passed away May 29, 2019.
"Ed" was born February 15, 1944, in Riverside, California, and was raised by Richard and Louise Turner. He went to school in La Verne, California, and was a Bonita Bearcat.
After attending Bonita High School, Ed enlisted in the Navy in 1961, and served through 1965 aboard the USS Gridley (DLG-21) during Vietnam. In that time, Ed achieved the status of a Golden Shellback, something he was very proud of, which is accomplished by not only crossing the equator but also at or near the International Date Line.
On August 9,1968, he married his sweetheart, Barbara Riddle, in La Verne. They had two children together, a son, Brent Edward Turner, and a daughter, Joquita Lin "Jolin" Turner. Ed worked as a service technician for Sears in California and then moved the family in 1972 to Wilsonville, Oregon, where he continued to work for Sears in Portland, Oregon. Eventually, he started his own business, E.T. Microwave in McMinnville, Oregon, and ran the business out of Rice Furniture for several years. He was very well known in town as "Mr. Fix-it."
Seeing an opportunity in 1986 to move to Central Oregon, where he and Barbara wanted to retire, he took it, moved to Sisters, and resumed working as a service technician for Sears in Bend, Oregon. Ed eventually became the service manager, a position he held for several years before retiring. During that time, Ed and Barbara bought a house in Sisters, where they lived for 35 years and his wife still resides. Always wanting to keep busy aside from his numerous hobbies, Ed came out of retirement and took a job with Aqua Clear in Sisters, where he worked for six more years before retiring for good.
Ed's hobbies were numerous. His main one for years after his dad passed away was restoring a 1931 Model A Sport Coupe Sweet Pea, which had belonged to his dad. Once the restoration was complete, Ed and Barbara became enthusiastic members of the High Desert A's Model A Club for nearly 20 years. During those years, Ed and Barbara went on many tours with the club all across Oregon, Washington and going as far as Canada.
Ed's other hobbies included being an avid snow/water skier, windsurfer, fisherman, wood worker, painter, gardener, mechanic, jewelry maker and an amazing guitar player. Ed was a Jack of All Trades and master of many.
Ed loved his Lord Jesus, family and friends beyond any words that could express and was always there for them in time of need, no matter what. Since his passing, his neighbors have shared many loving memories with the family of just how unique and amazingly giving he was and how thankful they were for all of the things he did for them.
Ed is loved and missed dearly by his family and friends. Ed is survived by his wife, Barbara; son, Brent of Salem, Oregon; daughter, Jolin White of St. Paul, Oregon; brother, Rick Turner of Amity; nephews, Derek Turner of San Francisco and Jesse Turner of Newport, California; niece Allison Vogt of Salem; nephew, Jed Dyer of McMinnville; and granddaughter, Cheyenne White of St. Paul.
Ed was preceded in death by a sister, Judy Lane of McMinnville; and his parents, Richard and Louise Turner of La Verne.
Memorial contributions may be made to Partners In Care, 2075 N.E. Wyatt Court, Bend OR 97701.