Victoria (Vicki) Dianne Davis - 1946 - 2018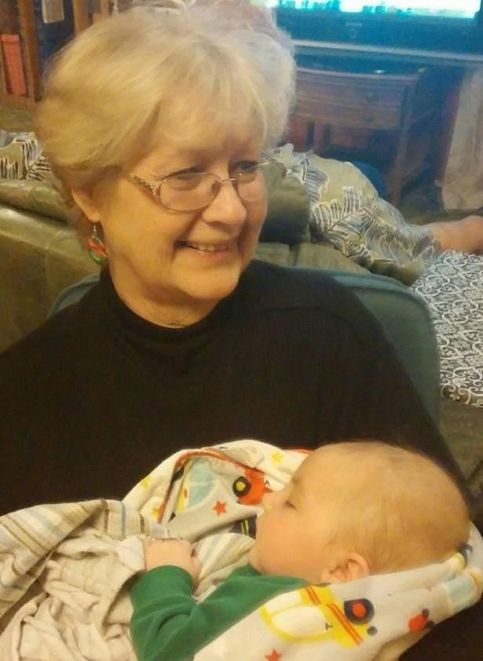 After a short battle with cancer, Victoria (Vicki) Dianne Davis passed away peacefully at 4:03 p.m. November 28, 2018, at her sister's home in Hopewell, Oregon. Victoria Dianne Tingle was born December 5, 1946, in Des Moines, Iowa, to John and Phyllis Tingle, later John and Marlou Tingle, and Ron and Phyllis Fredregill.
She moved to Buena Park, California, where she met and married Arlen Marsyla on September 10, 1966, and had two daughters, Jody (Marsyla) Akhbari and Julie (Marsyla) Hemstreet. Later divorced, she moved to Sheridan, Oregon, where she met Mark Davis at Bethel Baptist Church in Jim and Sally Peterson's singles group; they married May 10, 1991.
She loved her family and friends devotedly and radiated joy with her grandkids and great-grandbabies. She was a gifted painter, liked to travel, and loved the Lord. She was a lady with the gift of hospitality who made everyone feel welcome and important.
She was preceded in death by her father, John Tingle; mother, Phyllis Fredregill; dad, Ron Fredregill; brother, Jon Fredregill; and granddaughter, Rhonda Hemstreet. She is survived by her husband, Mark; daughters, Jody and Julie; sister, Rhonda Sue Wood; grandchildren, Nadia Clevenger, Keyan and Ariana Akhbari, Katie Wisler, and Jacob and Caleb Hemstreet; four great-grandchildren, Vera and Ford Clevenger and Garrett and Liam Wisler; and one great-grandson due in April, Zackery Grant Wisler, whom Vicki named.
A memorial will be held at 2:00 p.m. Saturday, December 15, 2018, at Lafayette Community Church, with Pastor Jim Peterson officiating. Macy & Son will make the arrangements. To leave condolences, visit www.macyandson.com.