Jeri Lee Buzo - Sept 30, 1953 - October 31, 2018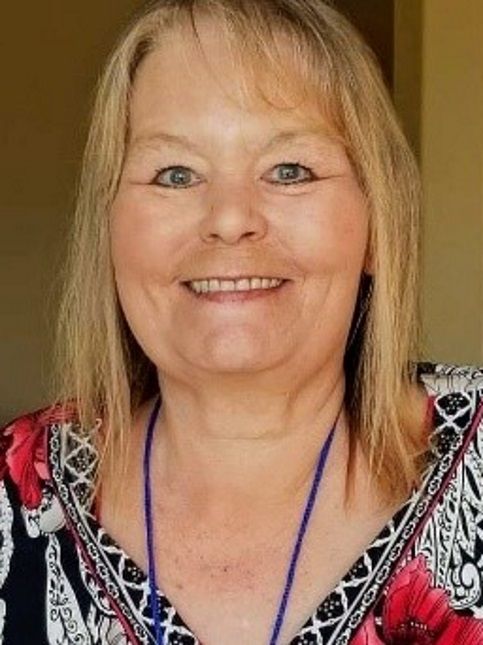 Jerri Lee Buzo, 65, passed away after an extended illness on Wednesday, October 31, 2018, in McMinnville, Oregon. She was born September 30, 1953, in Albany, Oregon, to Bill and Penny (Blair) Cornelious. She lived in Albany most of her life, but also in Jefferson, Monmouth and McMinnville.
She graduated from Albany Union High School in 1971, and married Felipe Buzo in 1973, raising her two daughters, Gabi and Angie Buzo, in Albany. Jerri divorced in 1980, and later had a very loving relationship with Angel Garcia for many years. In addition to being a homemaker, she worked as a process operator at Hewlett-Packard's Inkjet Pen Business Unit for 15 years, from 1986 to 2001.
Jerri was a loving and endearing part of the Buzo and Cornelious families, delighting those around her with her warm, welcoming smile and positive personality. She will lovingly be remembered and deeply missed by all.
She was a sensitive, genuine and true friend, always there when you needed advice or a sympathetic ear and never expected anything in return. The most patient and caring woman, she made our lives better and we are so lucky to have known her!
She is survived by her daughters, Gabi (Richie) and Angie (Curtis); her grandkids, Jasmine, Michael, Allie, Madison, Jordan and Brenden; her sister, Rita (Neal), and nephew, Kevin; her Uncle Charles and Aunt Peggy; her cousins, Michael, Bobby, Mikey, Linda and David; her step-sisters, Elizabeth, Debbie and Daphne; and her beloved cat, Missy. She was preceded in death by her parents, Bill and Penny.
Jerri's family wants to express our sincere gratitude to the caregivers and staff at Vineyard Heights Assisted Living, Legacy Hospice and Visiting Angels. Thank you all for everything you did to make her last days as comfortable as possible!
A memorial service will be held at 2:00 p.m. Saturday, November 17, at Fisher Funeral Home, 306 S.W. Washington St., Albany, Oregon. Private interment will be at Willamette Memorial Park Cemetery in Albany. Online condolences for the family may be posted at www.fisherfuneralhome.com.