Scott Gibson: The myth of a mental health solution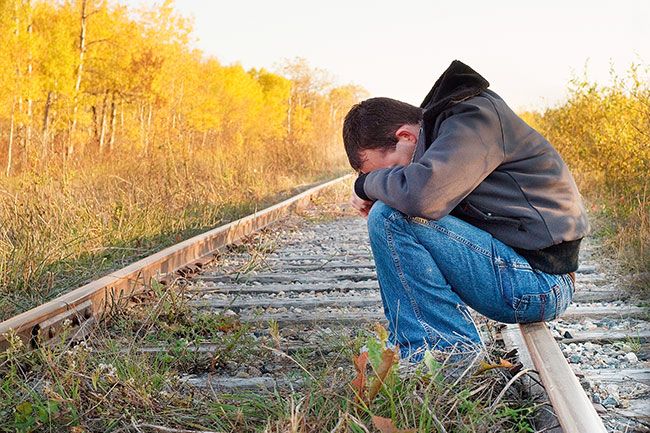 Once again, our country has been traumatized by a mass shooting, this time a synagogue in Pittsburgh. And once again, we have heard calls for America to fix its "broken mental health care system."
But in spite of all the killings, the debate on mental health always stops at the We-Gotta-Fix-It stage. Nothing more ever gets done.
Why?
In the U.S. today, we already have excellent tools for helping the mentally ill. With the right medication and therapy, patients can experience tremendous, even life-changing, improvement.
In spite of this, there are good reasons why improving mental health care on a large scale is difficult. And there are real limits to how much we can achieve.
In the interest of kick-starting the debate about mental health and mass killings, I would like to discuss some roadblocks that limit treatment of the mentally ill as a means of ending the mass murders.
1) Identifying the mentally ill can be hard. In fact, it may be the weakest link in the system.
According to the National Academy of Science, about two-thirds of people with a diagnosable mental illness do not receive treatment. And stigma is one big reason.
It doesn't help when people like Wayne LaPierre of the National Rifle Association call for a national registry of mentally ill persons. If getting a prescription for Prozac or confessing to PTSD can put you on a registry, still fewer people will seek treatment.
Even homicidal people can be hard to detect in advance. Take the bump-stock shooter in Las Vegas, who killed scores of concert-goers in 2017. He had shown no sign of serious mental illness before he committed mass murder.
Determining who is and is not mentally ill will remain a daunting challenge regardless.
2) The mentally ill sometimes resist treatment. This is especially true in the case of certain severe illnesses, like schizophrenia, where people lose touch with reality and do not comprehend the disorder in their thinking.
Schizophrenics are also paranoid, making them suspicious of the very people seeking to aid them. A 2005 study found 74 percent of schizophrenics discontinued their medications, and a study of bipolar patients found 40 percent were non-compliant.
The mentally ill have the right to refuse therapy, and often do. At what point are we willing as a society to coerce treatment, especially for those who have broken no laws?
3) Separating the dangerously mentally ill from the harmlessly mentally ill is nearly impossible.
Here is a vital point rarely mentioned — no psychiatrist, psychologist or social worker can reliably predict the future behavior of mentally ill persons. Short of a person stating an intention to do harm, we do not have tools to predict violent behavior in any individual.
Studies confirm this. Researcher Jeffrey Swanson of Duke University states, "Psychiatrists using clinical judgment are not much better than chance at predicting which individual patients will do something violent and which will not."
Human behavior is simply too complex. And chance events can push previously docile individuals past a tipping point into violence.
Current law limits involuntary detention to those deemed to pose an "imminent risk" to themselves or others. That reflects the reality that we are very poor at predicting behavior beyond the immediate future.
In fact, the great majority of mentally ill persons are nonviolent. Picking out the few who will commit horrific crimes is just a futuristic dream.
4) Distinguishing anger from mental illness is a tricky affair.
Many people in America are angry with our politics now. But how do we define the transition from anger to mental illness?
Cesar Sayoc, the man who sent pipe bombs to prominent Democrats and Trump critics, drove a van plastered with anti-Democrat bumper stickers, including one depicting Hillary Clinton in rifle cross-hairs. And the man who killed the Jews in the Pittsburgh synagogue posted deplorable anti-Jewish messages on social media.
At what point does exercising free speech get you a mandated mental health exam? Do we have a bumper sticker limit? Ten or more and you see the forensic psychologist? Will depicting cross-hairs on people get you a Rorschach test?
There are hosts of people in America who have opinions others find inconceivable, irrational, hateful and even dangerous. Those opinions are, however, protected by our right to freedom of speech, guaranteed in the First Amendment. And that is a very tall fence to get over.
5) Last, mass treatment of the mentally ill could be incredibly expensive. How much it would cost would depend on how aggressively we wanted to expand the system. If we are going to make a big difference on a national scale, we have to be prepared for some sticker shock.
Improving our mental health system is vitally important, as it is badly underfunded and understaffed. There is no doubt we can make our country a better place by aiding those suffering from a mental illness.
But expanded mental health care will not eliminate hatred and anger. It will not make people decide to be treated. It will not distinguish the dangerous from the harmless. And it will not be cheap.
We may have to rethink how civil liberties like freedom of speech and the right to refuse treatment intersect with the mentally ill.
Too often, in the debate over mass shootings, "fixing" mental health care is used to end the discussion. But even if we untie the Gordian knot of our mental health system, mass killings will continue.
We need to consider all possible ways to stem the carnage. The mentally ill will always be with us, and a few will always prove dangerous.
We should not delude ourselves into thinking we can medicate our way to safety.