Mary Chase Bublitz - 1927 - 2018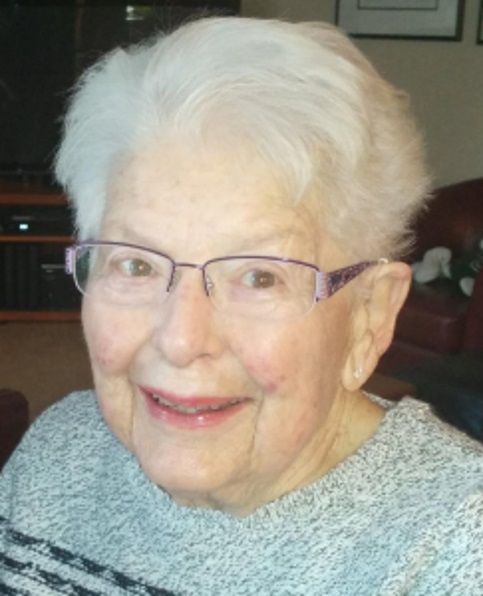 Mary Chase Bublitz passed away peacefully on October 28, 2018. She was born in Boston, Massachusetts, and grew up in Detroit, Michigan. Mary was a graduate of Mills College in Alameda, California, and then taught kindergarten in Appleton and Neenah, Wisconsin.
In August of 1954, Mary met Walter at a gathering at a friend's house. They were married December 18 of that year, and lived in Neenah, where Walter worked for the Kimberly-Clark Company.
They had two children. Phil was born in 1957. In 1960, they moved to St. Paul, Minnesota, when Walter took a position with 3M. Dave was born in July. The family enjoyed summer weekends at a cabin on Bone Lake in Wisconsin.
In 1966, Walter sought a career change into academia and joined the faculty at Oregon State University. Mary was an excellent homemaker; taking care of the boys, being a Cub Scout den mother and she was very involved with the Church of the Good Samaritan in Corvallis.
Mary and Walter enjoyed their retirement starting in 1982, followed by a move to Hillside Community in McMinnville in 1999. They enjoyed travels to New Zealand, Australia, Europe and Asia. Mary was actively involved in St. Barnabas Episcopal Church and numerous committees at Hillside. She was a president of the Residents' Association and was instrumental in establishing the Residents' Foundation.
Mary is survived by her son, Dave (Cathi); and grandchildren, Megan and Chase. She was preceded in death by her son Phil in 1982 and husband Walter in 2009.
A memorial service will be held at 1:00 p.m. November 17, at St. Barnabas Church in McMinnville. Remembrances can be made to the Soup Kitchen at St. Barnabas, a program long supported by Mary and Walter. To leave condolences, visit www.macyandson.com.