Helen M. Henderson - 1924 - 2018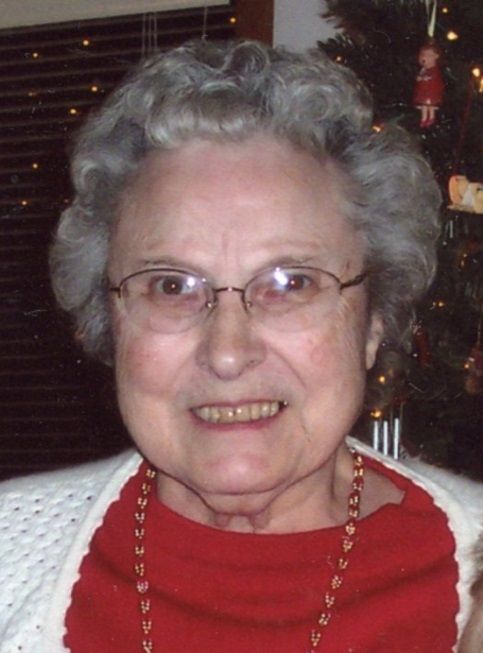 Helen Henderson passed away October 29, 2018, at Hopewell House in Portland, Oregon, after a long battle with cancer. She was 94. The oldest of five children, Helen was born January 30, 1924, in Gaston, Oregon, to Siegfried and Nona (Pritchard) Wyss.
Helen grew up in a hard-working family of farmers and loggers who lived in several places in Yamhill County. She attended schools in Gaston, Gopher Valley, Sheridan, and graduated from Willamina High School in the Class of 1942.
During the war years, she took a job as a secretary at the Courtemanche Tire store in McMinnville, Oregon. Later, she went to work as an insurance clerk at General Hospital/Physician's Medical Center in McMinnville, where she spent the rest of her working career.
She married Thomas Henderson on November 11, 1950, in McMinnville. They were married for 53 years and raised three sons.
Helen enjoyed all types of travel. She had a passion for visiting Europe, especially her father's home country of Switzerland. She liked seeing the world from various cruise ships with her family. The Oregon coast was a preferred automobile destination.
Her husband, Tom, preceded Helen in death in 2003, along with her four siblings, Siegfried (Bud) Wyss, Alfred (Jack) Wyss, William Wyss and Marie Minton.
Surviving are her three sons, Mike (Mary Lou) Henderson, Scott Henderson and Craig Henderson; seven grandchildren; and 10 great-grandchildren.
Services will be held at 10:00 a.m. Saturday, November 3, 2018, at the Chapel of Macy & Son, McMinnville, with interment at St. James Cemetery.
The family is requesting, in lieu of flowers, a donation to: Legacy Hospice, 2275 N.E. McDaniel Lane, McMinnville, OR 97128. To leave online condolences, please visit www.macyandson.com.