Cordie's mother declines diversion opportunity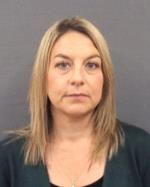 The charges are Class A misdemeanors.
Yamhill County Deputy District Attorney Benjamin Donner told Judge John Collins at that time that the prosecution will object to Weathers being eligible for the diversion program because there was a young child in the vehicle, Cordie's 3-year-old daughter.
Wiles said this was Weathers' last chance to enter into the diversion program, and Todd said that was understood, and he wanted the case placed on a future docket.
Weathers will be back in court at 9:30 a.m. Thursday, Dec. 6.
Todd said there is a voluminous amount of discovery associated with the case, and there is more to obtain.
While out of custody, Weathers is prohibited from consuming alcohol and can have no contact with Cordie's daughter, who is being cared for by her father.
See Friday's News-Register for additional details.