Rake, Ingham vie for mayor's seat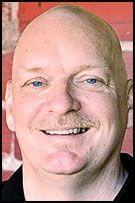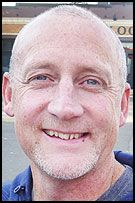 CARLTON — Two residents who say they love their city are vying for the mayor's seat.
Brian Rake and Jody Ingham are running to replace longtime mayor Kathie Oriet, who had served on the council since the 1980s and been mayor since 2002. She is retiring at the end of the year.
Voters will choose the next mayor in the Nov. 6 election.
Ballots will be arriving in mailboxes Saturday or Monday. They must be returned to the Yamhill County Clerk's Office by 8 p.m. on election day. They can be mailed, delivered by hand or dropped into a box such as the one in front of Carlton City Hall.
In addition to filling the mayor's seat, voters will pick three people to fill vacancies on the city council. Incumbent Shirley Ward-Mullen is running to keep her position. Two others also have filed, Linda Watkins, currently serving on the planning commission, and Kathy Rich, a member of the tourism committee.
Rake served on the city council for four years, then was defeated in a race in 2016.
He suspects not enough voters knew about him. He plans to change that in his bid for mayor.
"This time I'm in the voters' pamphlet," he said.
He also plans to go door-to-door this weekend to listen to residents' concerns. And he's started a Facebook page for his campaign, as well.
Rake said several people asked him to run for the volunteer job after Oriet decided to retire.
He had filled in for Oriet several times while acting council president. That experience, as well as his general experience on the council, will help him if he is elected mayor, he said.
He also is looking forward to working with new city manager Dennis Durham, who started in June. "I can get behind his vision," Rake said. "He wants Carlton to keep moving forward, and to improve the infrastructure."
He is pleased former manager Chad Olsen and the current council worked diligently on water infrastructure improvements and rates. He's particularly happy Olsen obtained state funding for the water system, which will allow Carlton to avoid more large rate increases.
Now, as the city implements a new sewer rate system, he said, "We want to make sure we're treating everyone fairly."
Rake said he also wants to ensure everyone feels informed about the city's government. And he wants to include more of the community in developing and carrying out a vision for Carlton.
In his opinion, the city already is headed in the right direction. He wants that positive movement to continue to "create a Carlton we can hand over to the next generation."
Rake grew up in Carlton. His grandparents moved to town when his father was a boy. His mother still lives in the house where Rake spent his childhood, and now there's another generation in town -- his 9-month-old granddaughter.
He owns and operates Carlton Coffee Company, where he offers baked goods, breakfast and lunch.
"This town means a lot to me. It's a great little town," Rake said. "I love being part of the community and having a real sense of neighbors."
Ten years from now, he said, "I'd like Carlton to be a lot like it is now, with a sense of community, neighbors helping neighbors and making sure we're moving forward."
Ingham also believes Carlton is moving in a positive direction and doing well. Mayor Oriet and the council have done a good job in leading Carlton, he said.
"I want to be part of that continued growth."
He decided to run for mayor after learning of Oriet's retirement. He wants voters to have a choice, rather than electing someone because they ran unnopposed.
He has nothing against Rake, he said, but wants to do his part, as well.
Most residents care about their community, he said. They value assets such as the outdoor swimming pool and city parks, and are pretty well informed about what's happening around the city.
Ingham would like to see the downtown continue to thrive. Keeping Carlton attractive to tourists is important. "People love coming here," he said, and that's a boon to the local economy.
He'd like to see further improvements in infrastructure, as well.
He advocates for walkable sidewalks running all the way from the west to the east ends of town. He often runs that path, and notices the walkways are in poor repair and, in places, missing.
He also wants to make sure Carlton's streets are safe and that intersections are marked with stop signs.
A Yamhill County Sheriff's deputy, he said he also looks forward to working with the Carlton police department if elected mayor. Deputies already have a good working relationship with local police, he said.
Ingham joined the sheriff's department two years ago after a 25-year career in landscape contracting. He worked for the company for 10 years, then opened his own business, McMinnville Landscape. He sold the company in 2016 to become a deputy.
Changing careers at 45 was a big step, he said, but one he's happy he took. It set a good example for his three sons, proving you can do anything if you put your mind to it, he said.
And he enjoys working in law enforcement, a job that lets him help the community.
Ingham was the oldest student in his class at the Department of Public Safety Standards and Training. He's proud to say he won the top health and fitness award in the group.
Ingham, his wife and three sons moved to Carlton a decade ago after buying and renovating one of the oldest houses in the city — the home where his wife grew up.
They'd previously lived in his hometown, McMinnville. He said it was a slight shock to find that Carlton's water and electricity rates were higher than those in Mac, but the cost is worth it for the quality of life in Carlton.
"I love it here," Ingham said. "People are nice. The community is a nice place to be. It's inviting and you can walk everywhere."