Second home invasion suspect taken into custody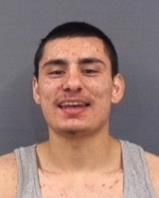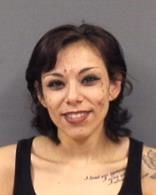 McMinnville police made a second arrest early Thursday morning in connection with an Oct. 3 home invasion robbery.
Judas Rocha, 19, of Newberg, was previously indicted by a Yamhill County Grand Jury on one count each of first-degree burglary, first-degree robbery, second-degree criminal mischief, third-degree theft and menacing.
The burglary and robbery charges are Class A felonies, and the robbery count is a Measure 11 offense, punishable by a mandatory minimum prison sentence. The other three charges are misdemeanors.
Rocha was lodged in jail on $240,000 bail upon being taken into custody.
Co-defendant Evan Gibby, 24, of McMinnville, was previously indicted on those same charges in addition to two counts of possession of a controlled substance/heroin and methamphetamine, misdemeanors, and one count of unlawful use of a weapon, a Class C felony.
He is lodged in jail on $197,500 bail and will return to court at 2:30 p.m. Thursday, Oct. 25.
Police gave this account of Rocha's apprehension.
About 10 p.m. Wednesday, officers received reliable information that he was at 201 S.W. Agee St., No. 27. They responded and tried to convince three occupants of the unit to come out.
They failed to comply and a search warrant was obtained to enter the residence and arrest Rocha.
About 1:45 a.m. Thursday, the search warrant was served and Rocha was located inside the residence. He was taken into custody without incident.
There was a second warrant for his arrest on one count of possession of a controlled substance/heroin.
The renter of the Agee Street residence, Amarissa Margarita Louise Morales, 27, was charged with one count of hindering prosecution, a Class C felony. She was lodged in jail on $7,500 bail.
A third occupant was interviewed and released.
McMinnville police were assisted by the Yamhill County Sheriff's Office and Interagency Narcotics Team, Oregon State Police and the Newberg-Dundee and Yamhill police departments in apprehending Rocha.
Police gave this account of the home invasion incident:
Shortly before midnight on Wednesday, Oct. 3, officers responded to a residence in the 1600 block of Northwest Second Street.
The unidentified occupants reported that two masked males forced open the front door, entered a bedroom and stole items.
One of the males was reported to have a knife and both were reported to have fled the residence, out the front door, running in different directions.
A Newberg-Dundee police K-9 arrived to assist and found evidence during a dog track. Officers obtained information that a male, matching the description of one of the suspects, was possibly seen entering a nearby apartment.
Officers obtained consent to enter and search the residence. While inside, they recovered more evidence of the crime (including clothing worn by the suspects and stolen property).
One of the suspects was located in the residence and was identified as Gibby.
During an interview, he admitted being one of the two masked males who committed the crime.
Police believe this was a targeted burglary/robbery and the victims and suspects knew each other. Police said the victims' names are not being released out of concern for their safety.