Cordie's mother appears on misdemeanor charges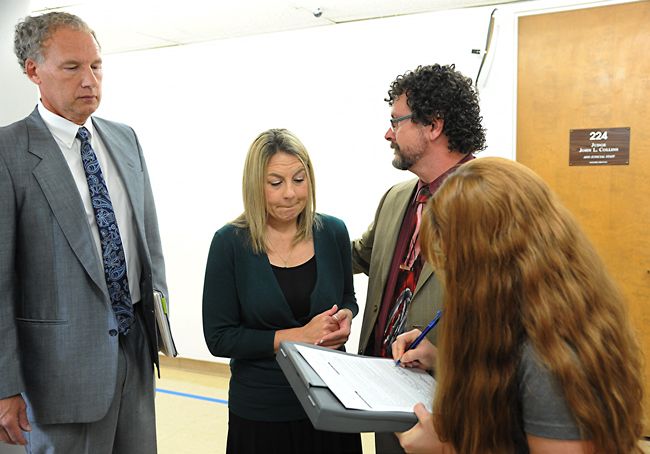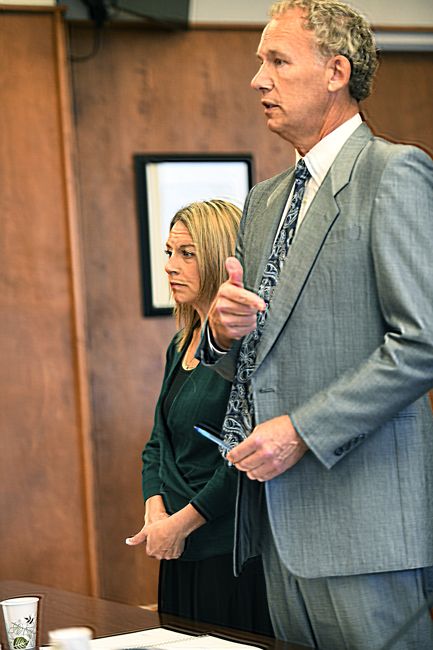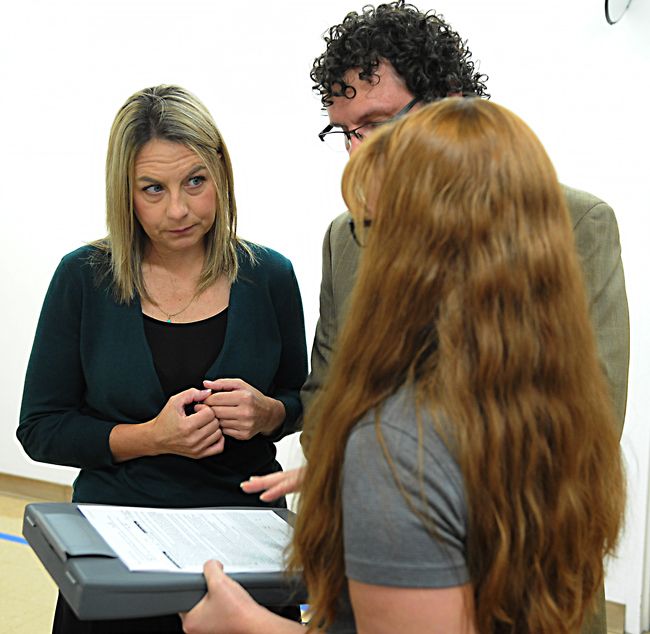 Jennifer Weathers was arraigned on one count each of driving under the influence of intoxicants and recklessly endangering another person Wednesday afternoon in Yamhill County Circuit Court in connection with the death of her daughter Meighan Cordie.
The charges are Class A misdemeanors.
The 50-year-old Weathers, a Portland resident, according to court records, appeared before Judge John Collins with her attorney, Walter Todd of Salem.
She was not taken into custody. Weathers left the courtroom following her arraignment, met briefly with a pre-trial release officer at which time she signed a release agreement and was then escorted to the jail by sheriff's Capt. Rich Geist, who oversees jail operations, for the booking process.
Deputy District Attorney Benjamin Donner told Collins he did not object to Weathers being booked and released, in part, because she has no criminal record.
While out of custody, Weathers is prohibited from consuming alcohol and can have no contact with Cordie's 3 1/2-year-old daughter, who is being cared for by her father.
Her next court appearance is at 11 a.m. Tuesday, Oct. 30, for a diversion hearing on the DUII charge. Judge Ladd Wiles will tentatively preside.
Weathers said she had no comment as she was led down a hallway by Geist to the jail.
"These charges have nothing to do with the tragic death of my client's daughter," Todd said. "Meighan jumped out on her own while the car was moving. My client is devastated by her daughter's death, of course, but these misdemeanor charges are unrelated."
Donner told Collins that the prosecution will object to Weathers being eligible for the diversion program for first-time DUII offenders because there was a young child in the vehicle she was driving when Cordie either jumped out or accidentally fell out of the vehicle the night of Saturday, Aug. 18. Mother and daughter, accompanied by the child, had attended a wedding and reception in the Grand Island area earlier in the day.
Weathers reported to investigators with the Yamhill County Major Crimes Response Team that she and Cordie got into an argument. District Attorney Brad Berry said at a press conference last week that the two were physical with each other.
Cordie got out of the car, according to Weathers, who said she couldn't find her afterward. The 27-year-old was reported missing to the sheriff's office by her mother the next day. An exhaustive ground and air search involving hundreds of people and multiple agencies spanned five days.
Her body was found by joggers the morning of Thursday, Aug. 23, over an embankment north of Dayton on Foster Road, which serves as the off/on ramp for Highway 18 and 221 - Wallace Road.
Cordie died instantly of massive back and head injuries, according to the state Medical Examiner's Office. Based on the investigation, her death was ruled accidental by Berry.
See Friday's print edition for additional details.