Doris S. Thompson - 1921- 2018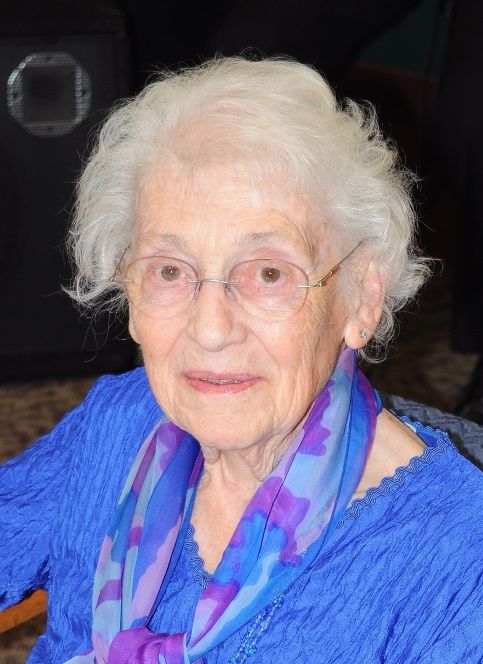 With great sadness, the family of Doris S. Thompson (nee Spaude) announces her passing, peacefully and in her sleep, early Tuesday morning, September 25, 2018, at age 97.
She'll be remembered as the loving mother of Bob and Brenda of Keizer, Oregon, Grant and Angela of Port Orford, Oregon, and Kurt and Paula of San Ramon, California; the grandmother of Justin, Sonya, Allie, Ariana and Adrian; great-grandmother to Nicholas; sister to Joyce; and second mom to Nancy, Johnny and Chrissy. She now joins her husband, Edwin "Tommy" Thompson, 1921-1978, in Heaven.
Doris will also be remembered as a U.S. Navy veteran (WAVEs, 1943-1945), an easy friend to nearly everyone she encountered, and a tough-as-nails and sometimes opinionated force to be reckoned with. She loved the ocean, flowers, hummingbirds, dogs, good jokes, German cooking, the polka, a good beer now and then, and had a dislike of a broad array of politicians, public officials and others who made the mistake of getting on her list.
Doris had seen a lot in her lifetime. She grew up on a farm in Minnesota, where everyone spoke German at home and flawless English everywhere else. There was no electricity or flush toilets, and horses and people did much of the work because, otherwise, it wouldn't get done. Doris was well-educated in a one-room schoolhouse and the school of hard knocks. She witnessed the hardships of the Great Depression first hand. Like many of those she grew up with, she joined the U.S. Navy in the early '40s, which brought her to Treasure Island in San Francisco Bay. She was there on Market Street the day World War II ended, and that night was amazed when she looked across the bay to see every light in the great city and on its iconic bridges blazing for the first time in four years. She remained in San Francisco, where she met Edwin, who had just returned from U.S. Navy service at Pearl Harbor, 1942-1945. They married and lived in Minnesota for a time before settling in Oregon, first in Stayton and then McMinnville since 1970. She was living proof that housework is work, and insisted on mowing her own lawn until well into her 80s. Services will be held at 11:00 a.m. Monday, October 8, at the Chapel of Macy & Son.
Doris now meets Edwin again after 40 years and one week. She's already missed, and will remain so. To leave condolences, visit www.macyandson.com.