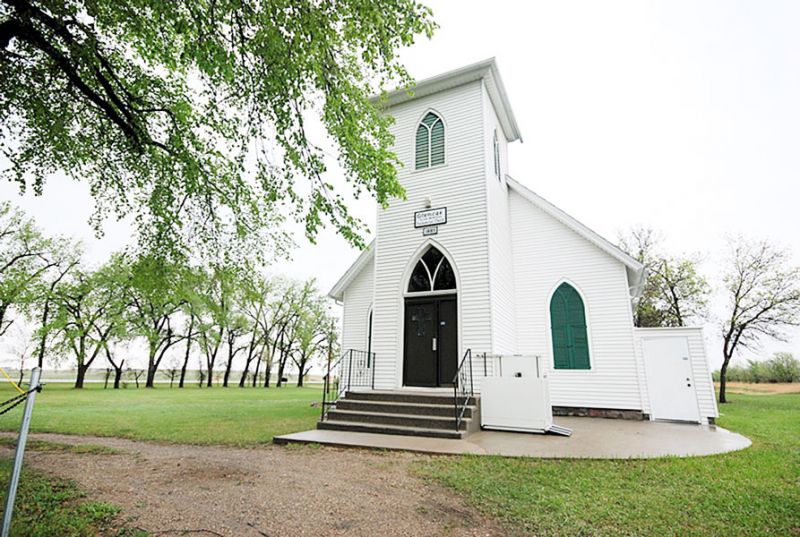 Cassie Sollars: Celebrating community through the generations
I keep a sepia-toned picture of my Grandmother Boyd on my bedside table. It is a small, delicately framed photo, but her intelligent eyes and gentle, understated smile warm my soul each night as I crawl into bed.
Grandma was born in 1897. She appears to be about 20 years old in the picture.
I often wonder about her life, how hard it must have been as a farmer's wife and teacher. I wonder about her circle of family and friends, how she communicated and connected with her world.
In today's world, communication is instantaneous — faster than our brains can comprehend.
But my grandparents didn't even have a telephone until 1956. Even then, coverage was spotty, and they shared a line with other families in the area.
Today, nearly all of us have a mini-computer in our possession all the time — one that not only makes phone calls, but with 32,600 times the Apollo-era computers that guided the moon landing of 1969.
My grandparents would not make long-distance calls because the cost was prohibitive. However, they were deeply connected to their community.
Chet and Alice, strong family names, farmed Boyd Township in Burleigh County, North Dakota.
Settled by my grandfather's parents, the farm was 20 miles southeast of Bismarck, the state capital. But trips into "town" were few and far between.
They knew all their neighbors. They helped their neighbors in times of need and received assistance themselves when the tables turned.
The neighbor children all went to school together in a one-room schoolhouse. After the kids were nearly grown, my grandmother taught at Boyd School #1 on land donated by the family.
Farming during the Great Depression was especially difficult. In fact, it was near impossible at times.
But those rugged North Dakota farm families stuck together. And, for the most part, they made it work.
Off the farm, the center of life was Glencoe Sloan Memorial Presbyterian Church.
Grandpa drove a horse-drawn sleigh in winter, and the farm truck the rest of the year, five miles to church each week with Grandma and their seven kids. In addition to Sunday school sessions and Sunday morning services, this little country church in the middle of the prairie hosted weddings, funerals, Ladies' Aid meetings and chicken suppers held in the basement.
My great-grandfather and his brothers helped build the church in 1885. It still stands today, largely unchanged.
Born in Bismarck, my mother, Roberta Boyd, grew up on the farm. She married my father at the Glencoe Church. My children and I held her memorial service there 10 years ago, and scattered her ashes afterward in the church cemetery just across the lane.
That lifelong sense of community, that history created by her parents and grandparents, along with generations of neighbors, kept drawing my mother back home over the years. It was a powerful draw, one I feel personally.
One might think we don't have that deep sense of connection in our modern lives. But most of us do.
Our families, our patterns of life, the interactions with friends, co-workers, school, church, sports, social events — we weave these into the life of our community on a daily basis, and intimately so.
My family did not have a role in founding McMinnville as my great-grandparents did in establishing Boyd Township and the township's school and church. However, I benefit from the dedication of families who came here long before mine, the surnames of which still resonate today: Macy, Wright, Bladine, Farnham, Colvin, Gormley, Sitton, Bernards and so many more.
When I stop for my morning coffee at Community Plate, I see the name spelled out in the exterior windows: C-O-M-M-U-N-I-T-Y — my community. When I walk across the street to shop at Third Street Books for my next novel, I feel surrounded with knowledge I can hardly wait to unlock.
I belong to the McMinnville Kiwanis Club, a local service club chartered in 1924. We work together, as Kiwanians did long before us, to make a difference in the lives of the children of McMinnville.
I get to work alongside folks I might never have met otherwise. Together, we make a difference in the lives of kids, most of whom we have not and never will meet.
When We Three, the talented Humlie siblings, took to the nationally televised stage on America's Got Talent, we felt as if they were part of our family. We shared in their joy.
Whether or not we knew the Humlies personally, we silently urged them on by voting for their performances.
And most of us likely shed a few tears when their journey ended. We felt like it was our town up on that stage.
In comparison to families who have been here for generations, I am a relative newcomer. I didn't move to McMinnville until I was 28 — a mere 41 years ago. But I had the distinct privilege of living here and raising my kids here. And now I get to share this precious place with my grandchildren as well.
Have you had a chance to reach out and make a connection to someone here in your McMinnville life? Has someone made a difference in yours?
Those interactions can make you feel as if you are weaving your own place in the greater whole. But then, you already know that.
The magic of human connection is clear. It is how we know we belong.
When I say goodnight to my grandmother each night, I remember her hugs. I remember those chicken suppers at the church. I remember countless walks through little Glencoe Cemetery, greeting four generations of the Boyd family one by one.
The thing is, we really don't know what difference our lives will make for future generations. For me, I just remember my grandmother and realize the importance of each small act of love.