Jackie Bacon - 1932-2018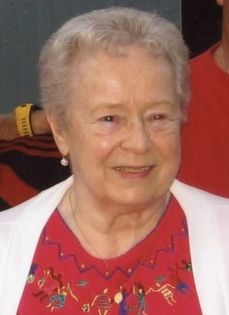 Jackie Bacon, longtime resident of McMinnville, Oregon, passed away of natural causes June 28, 2018, at the age of 85.
Jackie was born Jacqueline Ann Engleman August 2, 1932, in Sheyboygan, Wisconsin, to Henry and Emy (Diener) Engleman. Henry died tragically in 1934, and Emy married Frank Weiss in 1946. They lived in Sheboygan until 1949, when they moved to Coeur d'Alene, Idaho. Jackie graduated from high school and married Richard Bacon in January of 1951. They had three children, John, Barbara and Tom.
The family moved to McMinnville in 1966. Jackie worked at Field Emission, which later became Hewlett-Packard. She retired in 1992.
Jackie enjoyed a large circle of friends. She was an avid bridge player and enjoyed her pinochle group. She was also a big fan of golf and tennis. Most of all, she treasured her children and grandchildren, all of whom will miss her very much.
Jackie is survived by her sisters, Jeri Miller and Charlie Nelson; brother, Randy Weiss; sons, John Bacon and his wife Claire, and Tom Bacon and his wife Nan; and daughter, Barb Bacon. She had eight grandchildren, Joshua Bacon, Justin Bacon, Emily Jenkins, Anna Bacon, Jordan Bacon, Eric Bacon, David Gouge and Megan Gouge. She also had six great-grandchildren, Madison Dawes, Breanna and Connor Jenkins, Caroline Bacon and Josie and Jillian Bacon.
She was preceded in death by her parents, Henry Engleman, and Frank and Emy Engleman Weiss; and grandson, David Gouge.
Her family will forever cherish her memory along with the wonderful full life she lived that we were able to share with her. Although no longer in our presence, she will always be with us. Good-bye for now, Mom.
A Celebration of Life will be held from 4:00 to 6:00 p.m. Tuesday, July 3, at Tom and Nan Bacon's house. 1175 N.E. 17th Street, McMinnville. To leave condolences, visit www.macyandson.com.