Donald L. Whitlow - 1944-2018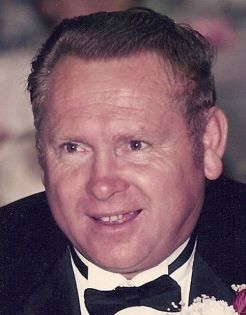 Donald L. Whitlow, age 74, longtime resident of McMinnville, Oregon, was killed in an auto accident on Hwy.18 at 9:32 p.m. last Thursday, June 28, 2018. Mr. Whitlow, a logger, was a descendant of the Whitlow Family, whose ancestors have lived in Yamhill County since the 1880s.
In his early years, Don competed in local logging competitions, winning the title "Best All Around Logger" in the 1980s and was known for his extensive knowledge of old time logging.
Don began his logging career after graduating from Amity High School. Over the years, he worked for several logging companies and was currently employed as a shovel operator for Knudson Logging of Philomath. Don loved his job and it didn't matter how far he had to drive to the job site; he would get up every morning around 3:30 to make sure he was on time to load his first truck of the day.
Don will always be remembered for his stories and his ability to recall specific events, including the years. If you were lucky enough to hear one his stories, then you understand! He was a man with a wealth of knowledge and a heart of gold. He would gladly give a person his last dollar or the shirt off his back if he thought you needed it.
He said he wanted to work to the end of his life, and he did. No endless doctor appointments, nursing homes or lengthy wasting away. He led a life doing what he loved and, although he didn't plan it, left this world the way he intended. We will miss his smile, his raspy voice and generous heart.
Don is survived by his daughters, Leann Matson (Ryan) and Pamela Hayes (Mark); eight grandchildren; two great-grandchildren; his mother, Rosie (Brutke) Whitlow of McMinnville; and brothers, Ivan Whitlow of Sheridan and Elvin of Amity and their children. He also leaves numerous Brutke and Whitlow cousins.
Services will be held at 11:00 a.m. Tuesday, July 17, at the Chapel of Macy & Son in McMinnville. Interment will follow in Pike Cemetery, Yamhill. In lieu of flowers, the family would appreciate any photos of Don you might have or donations to the American Diabetes Association in his honor. To leave condolences, visit www.macyandson.com.
v