Irvin Hanville - 1931-2018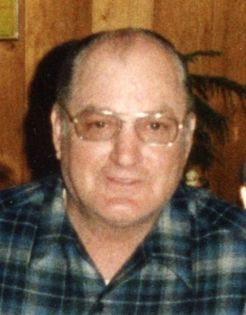 Mr. Irvin Hanville died July 14, 2018, at the age of 87. Irvin was born April 16, 1931, in McMinnville, Oregon, the son of Lloyd and Ethelyn (Agee) Hanville.
Irv was raised and attended schools in McMinnville and was awarded a scholarship to Linfield College. He was an outstanding athlete. Irv played on the first two Shriners All-Star Basketball teams. He also played football and ran track in high school and college.
Irv was in the gas and oil business for 40 years. He started with Richfield and went on to Barker-Hanville Flying A. He ended up purchasing the Union Oil Bulk Plant in McMinnville and continued there until he retired after 25 years.
Irv was also a lifetime member of the Elks Lodge in McMinnville.
Irv married Frances York Paola on March 22, 1986. They lived in McMinnville. Irv enjoyed fishing and hunting activities very much.
Survivors include his wife, Frances; his daughters, Serene Ireland of Ashland, Oregon, Sherry Frankovich of Bonney Lake, Washington, and Karen Dunn of Independence, Oregon; stepchildren, Richard Paola, Sandra Paola and Robert Paola, all of McMinnville, and Sherri Boyce of Arizona; four grandchildren; five great-grandchildren; six step-grandchildren; and two step-great-grandchildren.
At Irv's request, there will be no service.
Memorial donations may be given to HR Hoover Cancer Center or Legacy Hospice c/o Macy & Son Funeral Directors. To leave online condolences, please visit www.macyandson.com.