Jean M. Mosiman - 1923-2018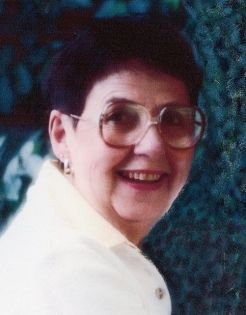 Jean M. Mosiman passed away August 9, 2018, in McMinnville, Oregon. She was born May 27, 1923, in Kansas.
Jean was raised and educated in Kansas. She married John Mosiman on June 8, 1941, in Furley, Kansas.
Jean and her family moved to McMinnville in 1956. She worked for Yamhill County for 23 years, primarily as a Juvenile Department counselor until her retirement. She was also a volunteer for Hospice, a board member for CASA, on the board of trustees at McMinnville Community Hospital for many years, and a member of the League of Women Voters. Jean enjoyed traveling, gardening, playing bridge, reading and her grandchildren.
Jean is survived by her son, Rick Mosiman and wife Karen; four grandchildren, Derek Kizer and wife Ester, Doug Kizer and wife Kelly, Jason Mosiman and wife Jennifer, and Anna McShane; as well as nine great-grandchildren, Judah, Jericho, Jubal, Jacob, Zachary, Macauley, Delaney, Benjamin and Matlyn. She is also survived by special friends, Erma and Lee Vasquez. She was preceded in death by her husband, John, and daughter, Betty Mosiman.
To leave condolences, please visit www.macyandson.com.