Roger Eugene Carr - 1938-2018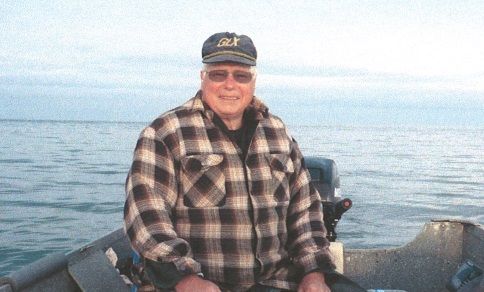 It is with great sadness that the family of Roger Eugene Carr announces his passing on August 13, 2018, at the age of 79.
He was born November 27, 1938, to Ruth and Ralph Cassel.
Roger will be lovingly remembered by his wife of 54 years, Dorothy; and his children, Cindy Frye (Tim Richey), Rick Frye, Larry Frye, David Carr and Diane (Bill) Hrabik. He will also be fondly remembered by his grandchildren, Ryan (Holly) Ahearn, Heather (Jose) Espinoza, Courtney Frye, Zachary Frye, Lindsay (Daniel) Bettencourt, Jenne (Dale) Schiffhauer, Joey (Stephie) Carr, Christine Mosso, Nicole Hrabik, Ethan Hrabik and Garrett Hrabik. He also has 10 great-grandchildren.
Roger was preceded in death by his parents, Ralph and Inez Cassel, and Don and Ruth Carr; his brother, Larry D. Carr; and two great-granddaughters.
Roger graduated from Hillsboro High in 1957, attended Portland State University, and served in the Air Force National Guard.
Roger was employed by GTE for 27 years when he retired at the age of 54. He greatly enjoyed his retirement by whitewater rafting, fishing, hunting, supporting the Dallas Cowboys and traveling.
A private interment will be held for his immediate family.
A celebration of life will be scheduled at a later date.