Gregory Verne Remington - 1956-2018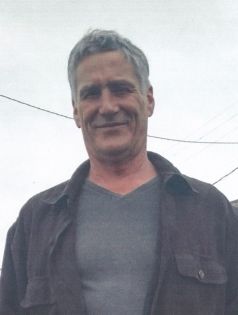 Gregory Verne Remington was born August 25, 1956, in Sacramento, California, to Marianne (Cherry) Remington and Ed Remington. He attended elementary school and junior high school in Walnut Creek, California, and Neah-Kah-Nie High School in Rockaway Beach, Oregon. He was an excellent baseball player, starting in the Walnut Creek City League and continuing through high school. He enjoyed assembling and painting model cars and had an extensive slot car collection, many of which he built and painted himself. He graduated high school in 1974. Shortly afterward, he started work in the automobile dismantling business with his father, Ed, moving on to managing several wrecking yards in the Gresham area. He purchased McMinnville Auto Wreckers in 1993 and owned the yard until his death on March 16, 2018.
He is survived by his partner, Kassidy Kinion; his mother, Marianne Pratt; son, Corbin Remington; stepdaughter, Sabrina (Remington) Surratt; son-in-law, Jordon Surratt; grandson, Jaxon Surratt; brother, Lt. Gen. Jeffrey Remington USAF (Ret) and sister-in-law, Machelle Remington; brother, Marc Remington; sister, Samantha Serafani; and many nieces and nephews. He was preceded in death by his father, Ed Remington; stepfather, Hector Pratt; and brother, Chris Remington. A private family scattering of ashes will be performed.