Gary Strayer Curtis - 1949-2018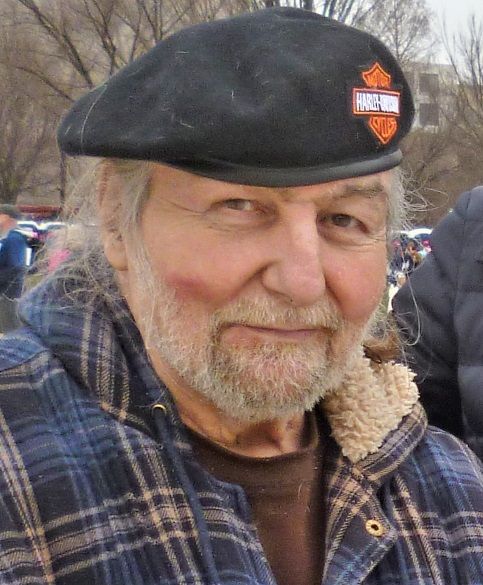 Gary Strayer Curtis passed away July 29, 2018, at his home in Portland, Oregon. He was born May 8, 1949, in Spokane, Washington.
Gary loved the outdoors, both hunting and fishing. On the hunt, he would step quietly through the woods in the Coast Hills to find how deer moved and where they rested. He liked telling the story of lying in wait behind a fallen log, when a herd of startled elk leaped over him as they soared over the log. When he went deep sea fishing, he distinguished himself by chumming the fish, as he got seasick in open water. In town, he was an avid pool player, playing both individual games and in pool leagues; he really enjoyed playing close games, what he called "playing with" people, instead of against them.
When Gary returned to the Bay Area after being discharged from the service, he learned the art of concrete finishing from Italian craftsmen. While in the Bay Area, he developed a concrete finishing business, including building concrete pads for mobile home developments in the area. When he moved to Aloha, Oregon, he worked out of the union hall, and ended up building half of Portland, including the north end of the Glenn Jackson Bridge--the good half.
While in Aloha, he helped his sister Vickie and his niece resettle there, where he could take care of them. Later, they all moved into a house his mom Pat acquired in Aloha after the death of their stepfather in Santa Clara, where Vickie and Gary took care of her until her death.
A work accident building the dome at the University of Portland ended his career in concrete, and opened up a new career in computer-aided drafting. He became the first person in his family to complete a college degree, in drafting, at Portland Community College. In his new work he applied the same meticulousness in creating mechanical engineering drawings that he'd used in concrete finishing.
This new work also led him to Susan when he started working as a design engineer at Sulzer Pumps, where Susan worked in Information Technology. Gary quickly turned what was supposed to be a casual relationship into one filled with love, mutual respect and appreciation. In the same way, Susan enjoyed listening to Gary talk in great, if obscure, detail about motorcycles, hunting rifles or what made a patch of concrete aggregate special. Gary listened appreciatively as Susan spoke about problems she'd solved in IT at work.
They shared a love of the outdoors, and when Susan taught Gary how to enjoy backpacking on skis, Gary was able to help Susan learn the joy of riding the 1982 Shovelhead Harley he got for her. They both loved backpacking and camping and celebrated 15 years of anniversaries camping everywhere from Bench Lake on Mount Adams, the Hoh River in the Olympic Peninsula, to the Tetons in Wyoming. In addition, they enjoyed trips to Mexico, cruising in the Bahamas, and traveling to Japan, where Susan had lived for four years, and Germany, where Susan had family.
The longest personal relationship Gary had outside family was with his early 1971 Shovelhead Harley-Davidson, which he acquired in 1978 and rode for nearly 40 years. He rode the way he lived his life after the military: free and independent, with a code that included helping brother (and sister) riders when needed, coming to the defense of people in need, taking care of people and showing a chivalry toward women that made Susan think of him as a knight in black leather, riding an iron steed, that became known as Red, White and Blue, for the color scheme Gary gave his bike.
Gary was preceded in death by his mother, Patricia Lawrence Lucero; father, Earl James Curtis; and stepfather, Lea D. Lucero. He is survived by his wife, Susan Strayer Curtis; sisters, Erlynn Mailhot and Vickie Bustamente; mother-in-law, Virginia Bender; and step-children, Elizabeth Hosley and Zach Rice.
To leave condolences, please visit www.macyandson.com.