Students build libraries and literacy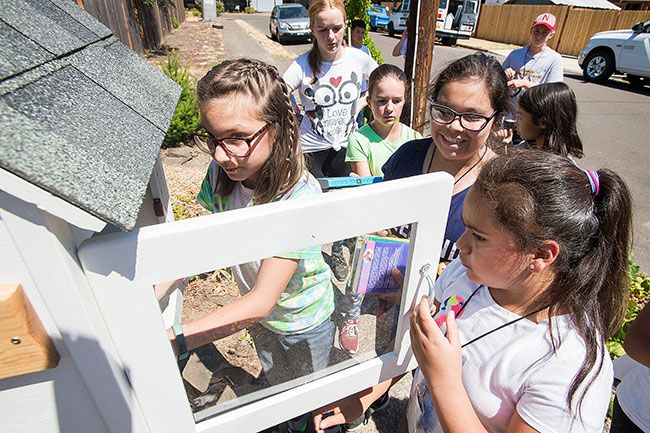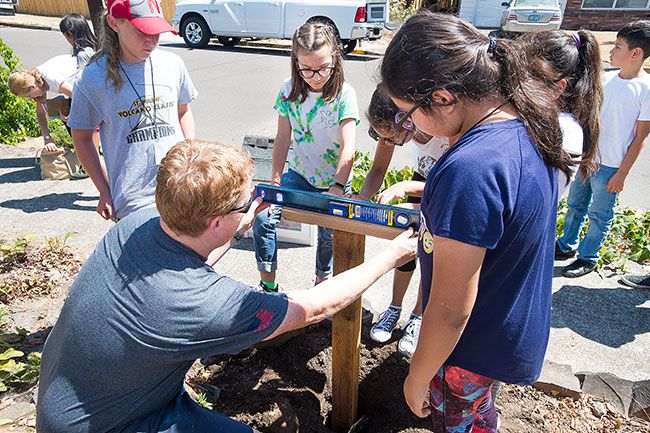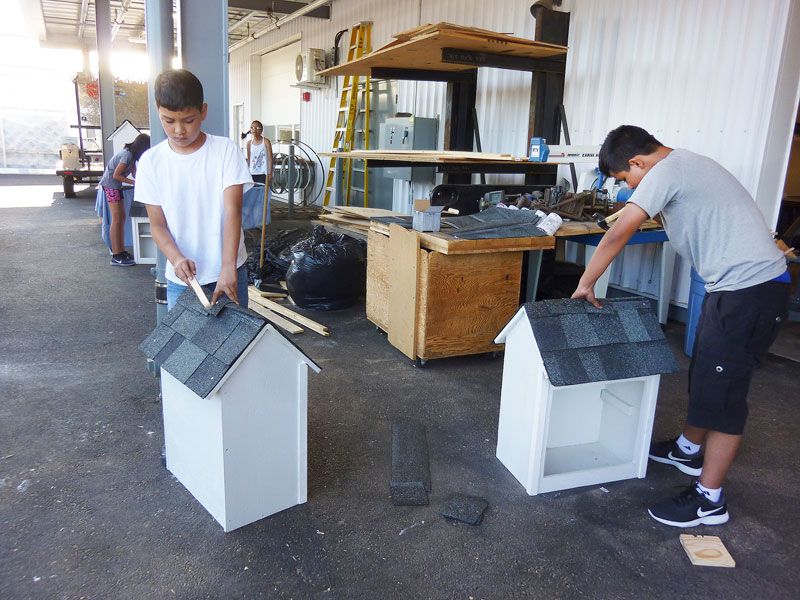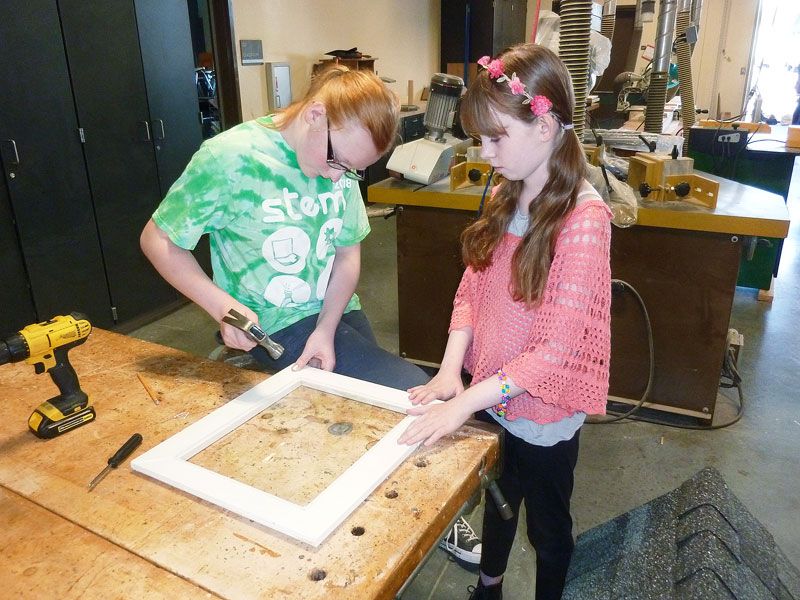 Julio Partida had helped install shingles before, but never on a roof this small. The middle schooler smiled as he secured the shingles on top of a structure about 22 inches wide and 30 inches tall — a little library that would make books easily accessible to neighborhood readers.
"People can take one book and leave a book," Julio explained.
Julio and about 30 other boys and girls built eight miniature libraries during a summer construction class offered by the McMinnville School District. They installed them in various neighborhoods, increasing by almost half the number of such libraries in McMinnville.
Dana Gilbert, a former kindergarten teacher, is coordinator of McMinnville's little library program.
Before the construction class, she said, the city had about 20 of the small libraries placed in front of private houses. Some are mapped on the nationwide Free Little Library website, freelittlelibrary.org; some are simply there for neighborhood residents to discover.
"I like the mission of Little Free Libraries," said Gilbert, who maintains a Facebook page, "Little Free Libraries of McMinnville, OR."
The libraries "promote literacy and strengthen neighborhoods," she said.
McMinnville's first little libraries were installed about five years ago after a collaboration between Hillside Residential Community and Lowe's. Later, an Eagle Scout helped create and place more of the libraries.
Each library contains one or two dozen donated books. "We're trying to get books that appeal to a wide base — books about Oregon, camping, cookbooks, current fiction," Gilbert said.
Both children and adults use the libraries. "Families come together" sometimes, she said.
Julio, who was roofing, mentioned a little library close to his house. Now, thanks to his summer class, more people will have them nearby, he said.
He and the other students spent Monday through Thursday, July 23-26, working on the libraries.
They started by gluing together pieces of wood to make a box. After installing screws to the glued sections to make them permanent, they added shelves, peaked roofs and doors inset with Plexiglass.
"They used all sorts of new tools — jigsaws, routers, planers, nail guns," said Dave Larson, a teacher who led the class. "They learned techniques like pre-drilling, roofing, caulking ... collaboration, splitting up tasks, doing things for the community."
Emily Phipps and Lorelai Kitt — two of several girls in the class — said they signed up for the summer program because they enjoy making things.
Emily often does craft projects with her grandmother, who heard about the program and registered her.
Lorelai said she believed learning more construction skills would be useful.
"I didn't know about the libraries," Lorelai said, "but now I think they're pretty cool."