Humlies advance to live shows on 'America's Got Talent'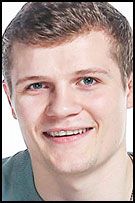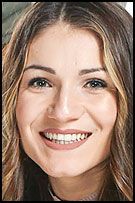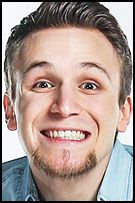 UPDATE: 10 p.m. Tuesday -- We Three, the Humlie siblings' band, was chosen to advance to the live rounds of "America's Got Talent."
The trio made its second appearance on the television show Tuesday night. After We Three and 17 other acts performed, the McMinnville group was one of seven chosen to advance.
Joshua, Bethany and Manny Humlie will perform live on the show in August. Viewers will be able to vote for their favorites.
On Tuesday's show, the judges were enthusiastic about the band's performance of an original song. Simon Cowell praised the group for being real.
------
McMinnville's We Three, the Humlie family band, will make its second appearance July 31 on "America's Got Talent."
Joshua, who plays drums, Bethany, who plays bass, and Manny, who plays guitar, will compete in the "Judge Cuts" round of the television variety show, which airs at 8 p.m. on NBC -- KGW Channel 8 from Portland. The show is repeated at 8 p.m. Sundays, as well.
The trio wowed the four judges in the first round with a rendition of an original song, "Heaven's Not Too Far." Joshua, Bethany and Manny Humlie wrote the song about their mother, Kelley, who died of cancer in early 2016.
This time, they will play in front of five judges, including guest judge Martina McBride. The country singer was great to work with, Joshua Humlie said.
The whole atmosphere of the Judge Cuts show was different than that of their first tryout, he said. The first time, he said, it felt like playing during a variety show. The second time felt like a competition, "a lot more intense," he said.
We Three is one of 18 acts that will perform be featured Tuesday. AGT features a wide range of performers, from singers and dancers to comedians, magicians and novelty acts, such as a singing dog and human fountains. Only seven of the 18 will advance to the live performance rounds.
Humlie said he and his sister and brother have been watching the series. They've been impressed by how many very talented people tried out.
"It's an honor" to be among them, Humlie said, but "we're definitely feeling the pressure."
Since he and his siblings first appeared on the show May 29, life has changed for the Humlies. They get recognized on the street sometimes, and receive requests for autographs and photos at their concerts.
"It's really cool to meet a bunch of people who've seen us," Humlie said.
They've received Facebook likes and emails from all over, including Australia. Fans there want them to perform Down Under, and the Humlies would love to be able to say yes.
They've kept up their summer performance schedule, as usual, as well as their teaching commitments at Humlie School of Music, which their family owns in McMinnville. Their final gig of the summer is at the Clatsop County Fair on Saturday, Aug. 4, although several more appearances are in the works.
We Three also has been rehearsing and recording. The siblings already have released a recording of "Heaven's Not Too Far" and now are putting down new tracks for an album that should be released at the end of the year.
Through all the recognition, television hype and hard work, Humlie said he, Bethany and Manny are grateful for the positive response they've received. Especially from their hometown fans.
"The community support has been outstanding," he said. "And that's not surprising."