The show goes on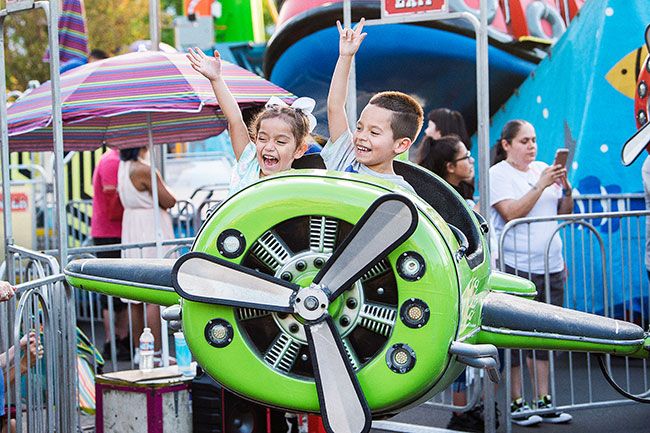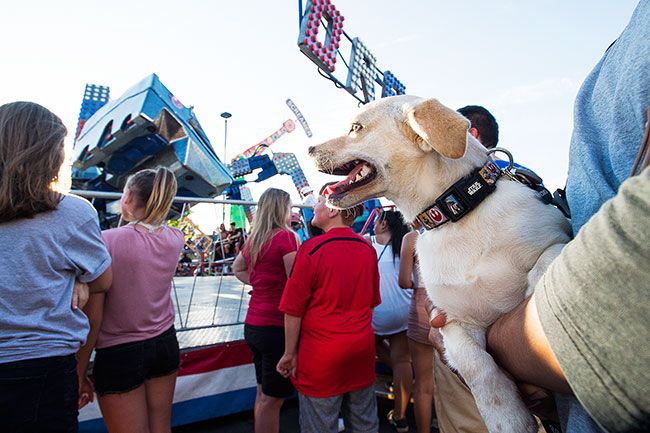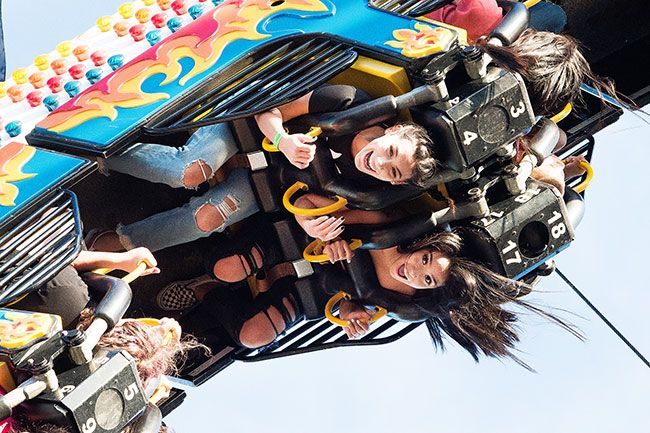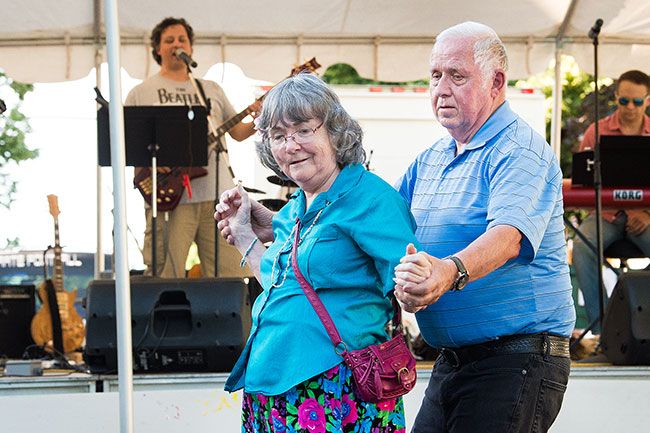 For the first time in McMinnville history, Mayor Scott Hill pardoned a live turkey, "Mr. Dave Turkey," specifically. He introduced the bird to a small crowd of festival-goers at this year's Turkey Rama — a community gathering that celebrates the area's past turkey abundance in the mid-1900s.
Dozens of food and business vendors filled Third Street last weekend as crowds listened to live music or played carnival games across the street.
"It's got a great feel," Hill said. "I've enjoyed this more than any Turkey Rama I've been to. It has a much more local and interactive feel."
He joked the turkey should return every year so he can re-pardon it.
Although many enjoyed themselves, some missed decades-old traditions absent at this year's event. One was the selling of BBQ turkey halves.
"Without turkeys, it's kind of just a carnival," said Kaylee Johnson, marketing director at The Oak. "Even though we don't produce turkeys like we did in the past, it's still our history."
According to coordinators from the Chamber of Commerce, it can require at least 100 volunteers to execute the turkey BBQ. Costs can also be up to $22,000. If not enough people show interest, production on that scale can be challenging.
Johnson wanted to incorporate turkey into the event, so she proposed The Oak prepare turkey legs this year. The barbecue was set up next to the community stage and beer garden adjacent to the U.S. Bank plaza.
"To bring some of the roots back to McMinnville," she said. "A lot of people have been so happy and so relieved to see turkey on Third Street."
Furthermore, several downtown restaurants featured turkey specials on their menus.
But to some people, the presence was still minimal.
"I grew up in Oklahoma. We have a strawberry festival and of course we have strawberries," said community member Billy Bowen. "Coming here at Turkey Rama and there's no turkey... for some reason that's weird to me."
He said he wished there were more turkey-centered events, like a themed parade or people walking around in turkey costumes.
Others, however, didn't pay much attention to the absence of turkey.
"I'm more about the elephant ears, the food and the hanging out," said Yvette Craig, just before her six-year old daughter, Hannah, danced on stage.
Craig emphasized the celebration now is more about community coming together and having a good time than anything else.
Also missing from this year's edition was the Biggest Turkey Lip-Sync contest. There were additions, however, including a Sunday car show where impressive vehicles lined Third Street.
While organizing the festival, event coordinator Rhonda Pope kept that in mind.
"We placed everything strategically this year," she said. "We wanted to bring community a little more."
While booths are usually lined up against each side of the sidewalk, this year organizers placed some in the middle of the street, with ample space between clusters of vendors.
Pope said this layout offers more exposure to the booths while increasing the flow of commerce.
Many booths from local businesses offered prizes, games, demonstrations and kids' activities to engage the crowds.
"Our mayor has said four times that this is exactly what it should be," she said. "It's exactly what it used to be. The sense of community is back."
She still acknowledged what was missing.
"You never know," she said. "Maybe next year there will be turkey halves. They're in high demand."