Falls Event Center files for bankruptcy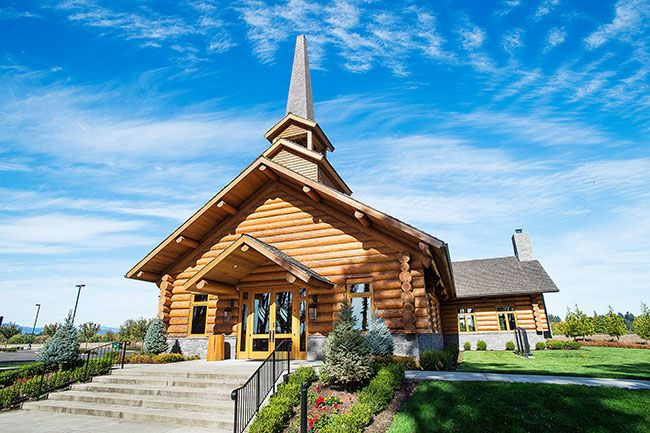 UPDATED July 13.
The Falls Event Center LLC, which bought the Wings and Waves Waterpark and some of the land and buildings occupied by the Evergreen Aviation and Space Museum in 2016, has filed for bankruptcy.
It filed for Chapter 11 restructuring on Wednesday, July 11, which it says should allow it to continue conducting business while the case proceeds in court.
The company owns a number of subsidiaries, including The Falls at McMinnville, LLC, which manages the local facilities.
The role of CEO for the parent company has now been assumed by Brooks Pickering, who has replaced founder Steve Down.
According to a press release from the company, Pickering "is a seasoned strategic growth executive specializing in corporate turnarounds, restructuring and expansion." It said Pickering "was asked to review the company's position in June of this year," and "has now assumed the principal leadership role."
In May, the U.S. Securities and Exchange Commission filed a complaint in federal court in Utah, accusing Down of misleading investors and committing fraud. Last December, Down signed a negotiated settlement agreement with the SEC, requiring him to pay a $150,000 fine, and cease deceptive fundraising practices, while not admitting to any wrongdoing.
Initially, the company said it was withdrawing the agreement, claiming the SEC had misled Down, and that he had agreed to be charged with negligence, not fraud.
Later, however, company spokesman John Neubauer told the News-Register the company had decided to let the agreement stand, because the judge's order was issued under a section of code for negligence only.
Pickering pledged to keep the company operating as the bankruptcy case proceeds.
"I understand why hearing the word 'bankruptcy' in relation to the location a bride has chosen to host her wedding, or where a couple is celebrating a milestone anniversary would cause some distress," Pickering said in the press release. "The action we've taken today will allow us to continue operating our facilities while we address our financial structure. This is a course correction that will allow us to honor commitments to our customers who are celebrating some of the biggest moments in their lives. That's very important to me."
The museum leases space from the Falls Event Center, but is an independent nonprofit organization. In April, it sued The Falls at McMinnville, alleging the company was failing to honor an agreement to make monthly payments to the museum of $70,000 in 2017 and 2018, and "conditional monthly payments of $25,000 for the following 30 years beginning in 2019." A hearing is scheduled for July 27, on a motion by The Falls at McMinnville, to dismiss the lawsuit.
The Falls Event Center parent company has eight event centers in five states.
At a hearing in California in a bankruptcy proceeding for The Falls at Elk Grove on July 11, Walter Dahl, attorney for The Falls Event Center LLC, told a federal judge each subsidiary company owns its associated event center, but that some may end up being part of the parent company's bankruptcy proceeding.
Pickering, in an update to investors dated July 12, said company founder Steve Down, "after careful consideration, has stepped down in the best interest of the shareholders and the company."
Pickering said he and partner Spencer Viernes "have moved quickly to positively impact monthly results and the company's balance sheet. We have begun renegotiating leases, exploring new financing options and working with our excellent operating team on new sales efforts and improved efficiencies. We have also moved to quickly address all issues on the McMinnville campus."
He did not specify what those issues are, however. A Falls Event Center creditor, Meilin Liu, is seeking to foreclose on three parcels of the property, and plans to have them sold at auction on the steps of the county courthouse on August 3, at 11 a.m.
Pickering said in the investor update, "While these are important initial steps, there is much more to do in the coming weeks and months."