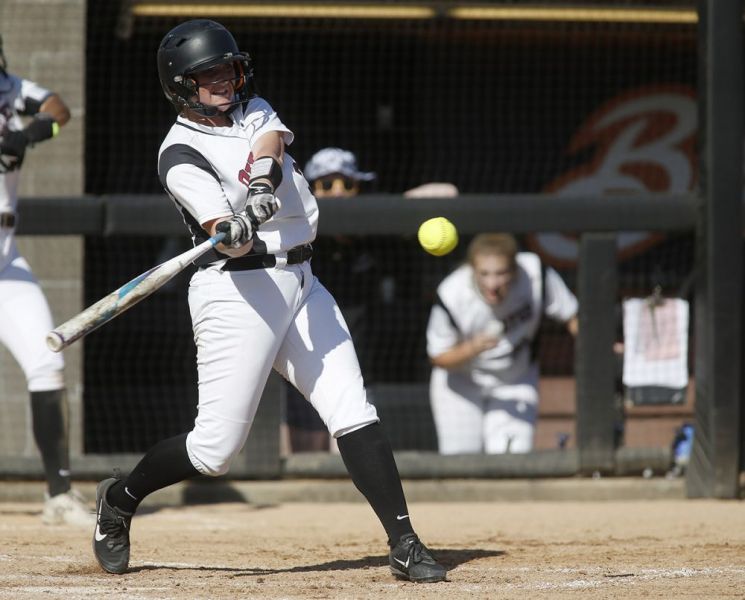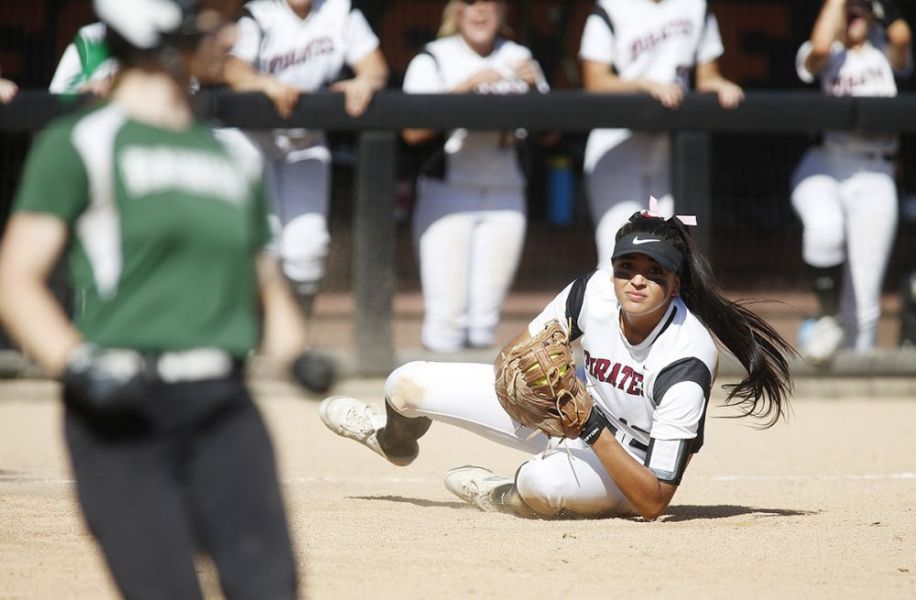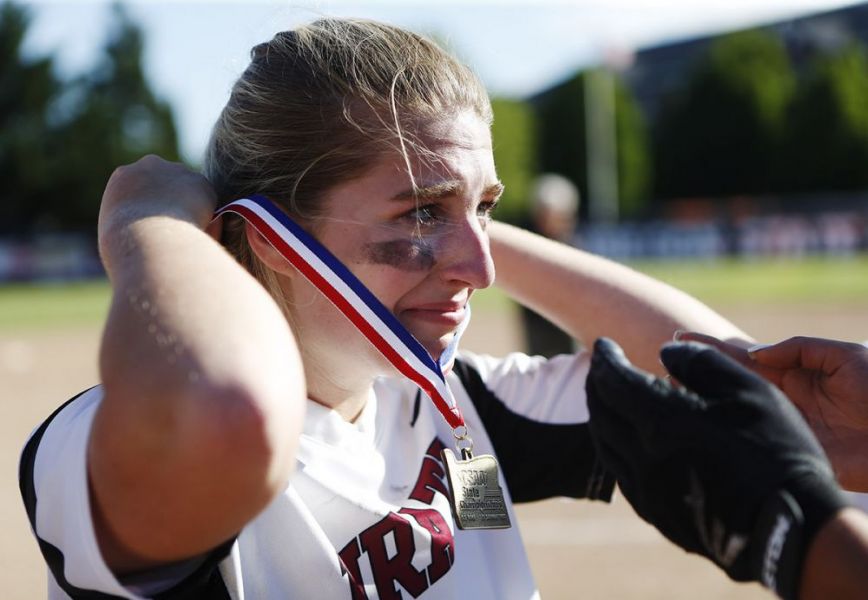 Dayton triumphs 3-2 over Rainier in state championship
CORVALLIS – Emily Elliott's eighth-inning sacrifice fly handed Dayton a dramatic 3-2 walk-off victory over Rainier in today's Class 3A softball state championship held at Oregon State University's Softball Complex.
Elliott, the Pirates' junior left fielder, lifted a fly ball to center field, which scored Maddie Fluke from third base.
The nail-biting Pirate triumph officially secured their second state title in the past four years. Rainier won the other two, both by one run over Dayton. The 2015 state championship between Dayton and Rainier was won by the Pirates, 5-1.
Ani Heidt earned the pitching win after throwing all eight innings. She allowed two runs (one earned) on six hits and two walks, while striking out six.
The Columbians seized the initial lead off Heidt with a run-scoring double by Kim Brusco in the top of the second.
Rainier added another run in the fourth. Reese Schimmel led off with a double to left, then scored on Taleah King's RBI single.
King started in the circle for the Columbians. Over seven and a third innings, she allowed three runs on eight hits and three walks, while striking out six.
Dayton squandered scoring chances in the first three innings. The Pirates placed their lead off hitter on base to start each frame, but left them stranded as King worked around the baserunners.
However, in the fifth, Catie Jacks stepped in to rescue Dayton's title hopes. With Malina Ray standing on third, Jacks turned on a 3-2 offering from King. She smacked a two-run home run off the left field scoreboard, tying the game at two.
After Heidt finally received run support, she breezed through the sixth, seventh and eighth innings.
The Pirates received an optimum scoring opportunity in the bottom of the seventh. Ray reached on an infield single, and after Heidt flew out, Jacks also singled to place Ray in scoring position for Kalina Rojas.
The Pirates' third baseman struck out and Sofia Cicerone followed with a ground out to short, keeping the game tied at two and sending it to extra innings.
Fluke went down swinging to begin the eighth, but on the dropped third strike, raced to first base. Rainier catcher's Rylee O'Brien's throw sailed high and wide, eventually rolling to the right field corner.
Dayton's freshman first baseman reached third on the miscue, setting the stage for Elliott's heroics. She wasted no time, sending the first pitch from King to center field for the sacrifice fly.
Elliott tallied two base hits along with her game-winner. Jacks, named Player of the Game for Dayton, was 2-4 with a home run, single and two RBIs. Ray played her lead off role perfectly, reaching on all four of her at-bats with three infield singles and a walk.